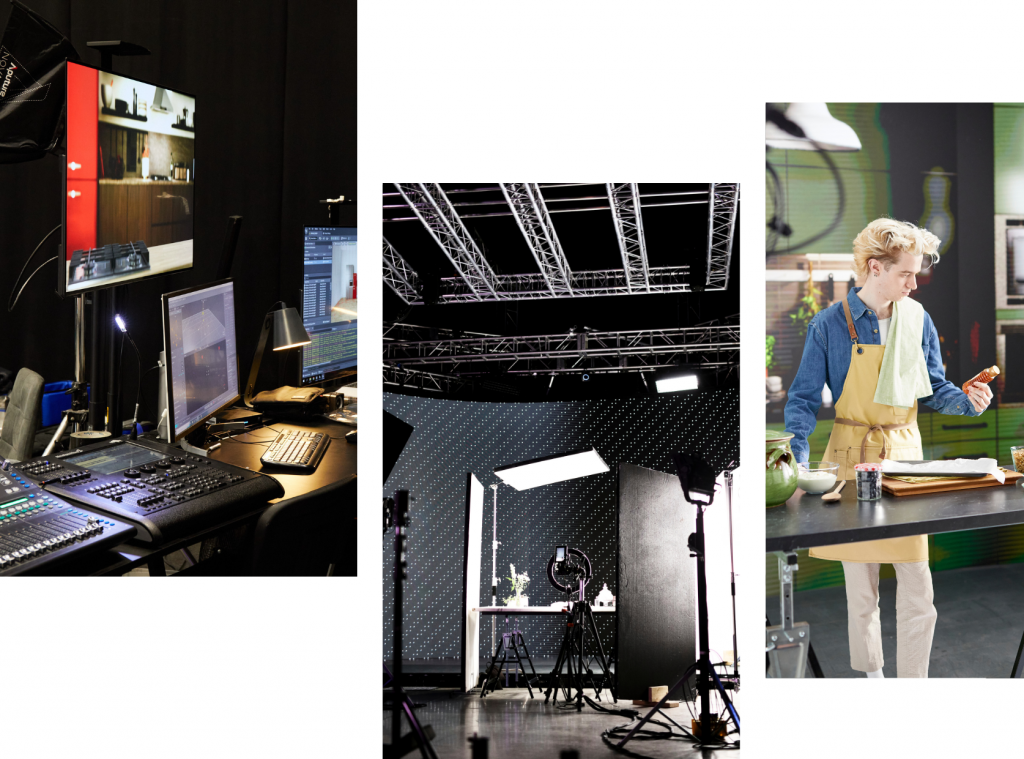 Modernising Production Pipelines
The modern approach to production is not a 'waterfall process' anymore, and campaigns are no longer delivering 'platform specific' assets only.
This changes the way we, as creators, approach content and production planning – allowing our strategies to adapt and scale, and deliver more personalisation, across more creatively varied media, whilst maintaining the agility in dynamic 'always on' workstreams.
More channels, touchpoints, personalisation, and context, all lead to a demand for more creative assets.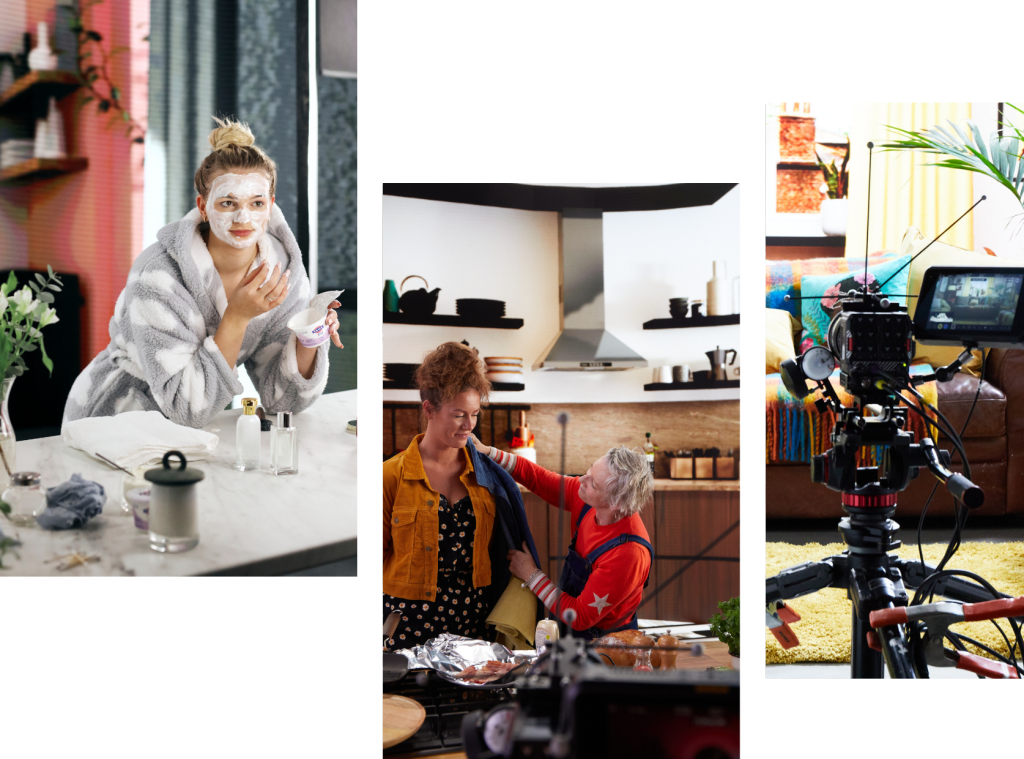 The future is now
Where the physical and digital worlds combine; creating scalable, personalised, omni-channel visual content streams that are sustainable and affordable.
Virtual Production is the future of creative production, it represents an opportunity to create more with less. That's less carbon emissions, less shoot days, less travel, less materials, and less energy – fundamentally creating less waste.
It's a method that uses a suite of production tools to combine live action footage and computer graphics in real-time. In traditional shooting, we're restricted by location, space, props, weather, seasonality and the time we have on set.
With a mixed media approach, we bring these considerations off the studio floor and into the planning stage. This allows us to expand the creative opportunity of the campaign within a single production window.
Pre-visualize scenes and shots
Reduce set changes and prop sourcing
Time and cost savings
Creative freedom and experimentation
Hyper-personalisation
All-year-round seasonality
Same exceptional quality
Adaptable digital usage
Quick set changes within minutes
Reduced travel
Lower physical set disposal
Eco-friendly LED
Our Virtual Production services
Virtual Production works up and down our content funnel, influenced by factors such as shot types, scheduling, sustainable goals, budgets, and time constraints.
Different briefs require different approaches and manipulations of our studio space, so we have adapted virtual production pipelines to work in the same way.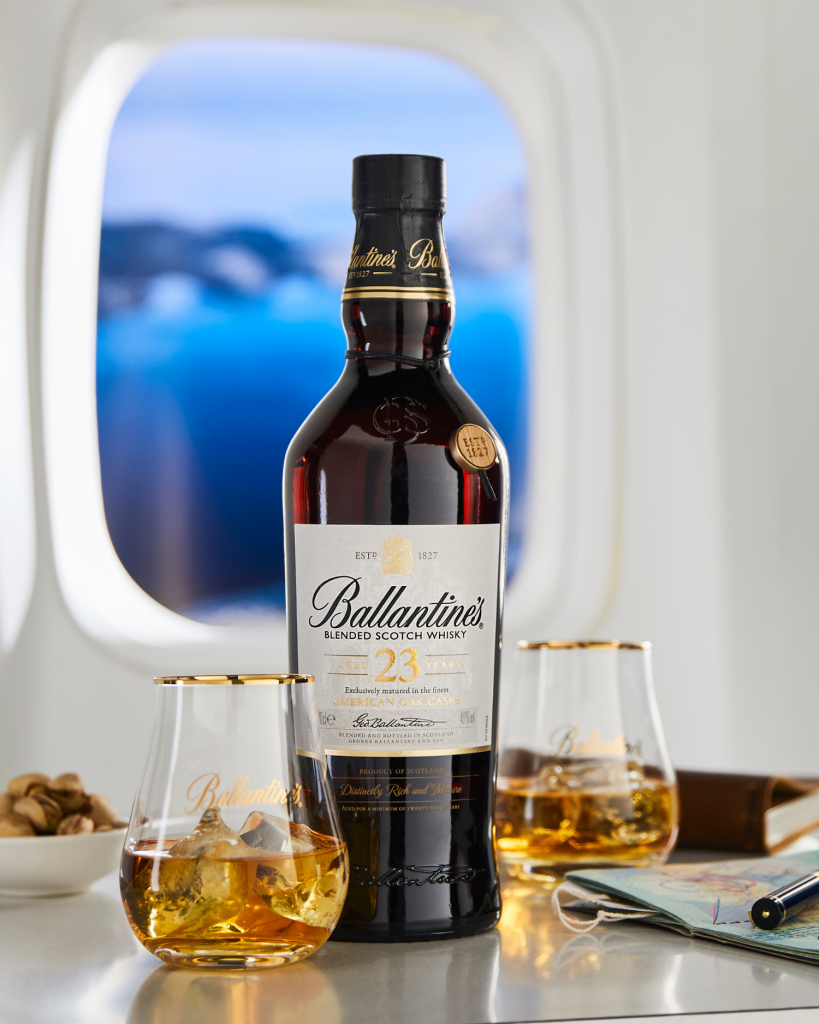 VP Product
VP Product uses a single large scale LED panel mounted on a moveable and rotatable rig. This smaller footprint allows this 'production stream' to be more agile and scalable, with the possibility of up to 8 rigs in a single studio, managed by a hybrid crew. This route is perfect for 'table-top' work, digital set extensions, product content capture, complex refractions, and variable context shooting.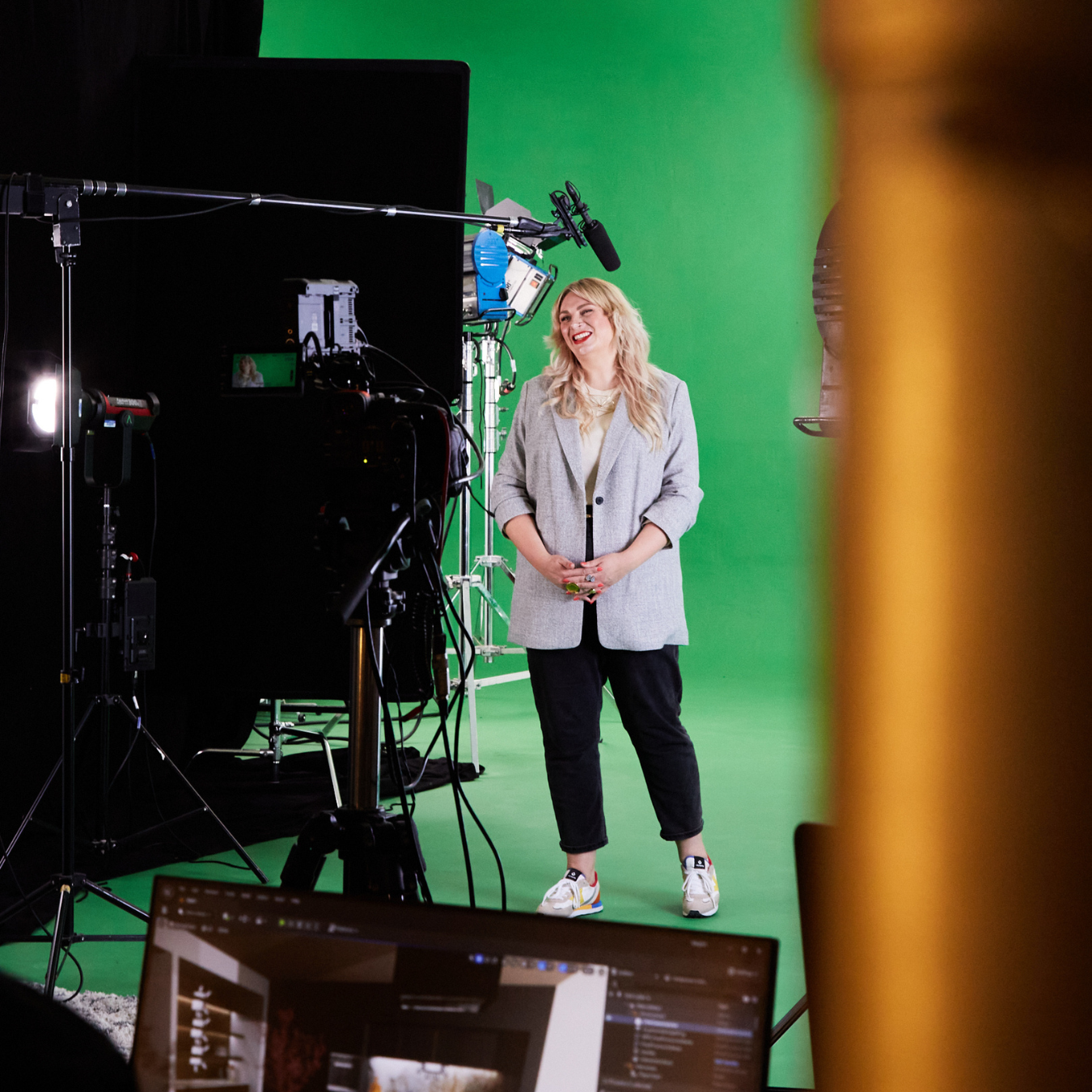 VP Move
This is captured in our Greenscreen Studio. Our lighting and capture cameras are physically and virtually linked to digital counterparts. Allowing the content to be tracked, captured, composited, and live keyed directly into our Unreal Engine post environment whilst on set.
This means talent, creatives, art department, and post production can visualise the end shot on set. This hybridisation between digital and physical means we can create layers of depth within the shot that can be either real or virtual. The content pipeline still includes a post-production finishing process, however this is much quicker as assets, tracking data, and frame composition are defined already.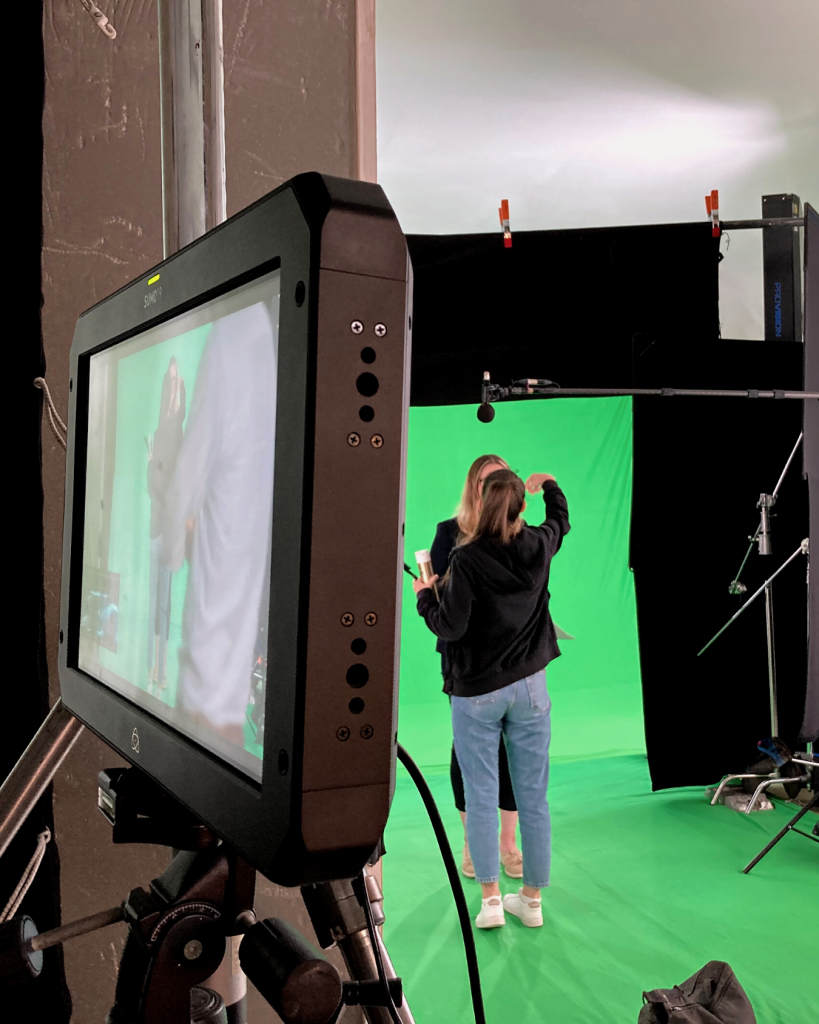 VP Live
VP Live is our LIVE Broadcast streaming function for Virtual Production. This is also captured in our 8m wide Greenscreen Studio. Our lighting and capture cameras are physically and virtually linked to digital counterparts.
This process allows talent to interact with a virtual space on set, which is tracked, keyed, composited, and finished all within the Unreal Engine. This is deployed, in real time, over high-speed hardwired connections to the chosen delivery platform.

VP Extend
This is our 17.5m wide collection of LED screens at XPLOR. A collection of 160 high-density LED panels, allowing content to be captured at the widest compositional angles.
Our lighting and capture cameras are physically and virtually linked to digital counterparts. The digital set is displayed to the orientation, focal distance, lens selection, and position by the movement and control of the physical cameras.
This route is perfect for location replacement, establishing scenes, shots utilising cast members, digital set extensions, and variable location and context shooting.
Case Study
See how Virtual Production helped New York Bakery Co take their brand's visual identity and authenticity to a whole new level, without leaving our studios.