Achieving Authenticity without Compromising Sustainability
Wild Card is a leading PR agency based in London, Truro, and Bristol, who ignites conversations for ambitious brands in the food, drink, travel, and lifestyle space. With some of the best talents from the PR, social and digital worlds. 
We have worked together in delivering impactful campaigns for multiple brands over the years, with New York Bakery Co being one of them. 
New York Bakery Co was started by New York native Broney Gadman, who wanted to share his love of authentic American bagels to the rest of the world. The 'real thing'. A true NY chew, shaped into rounds, then dropped in boiling water before being moved to the oven for the final baking. At NYB, they're passionate about this and one other thing – authenticity.  
Wild Card and Powerhouse have helped them bring that brand story to life and give them a competitive edge. 
About this post
July 15, 2022
Strategy
Creative
Production
Distribution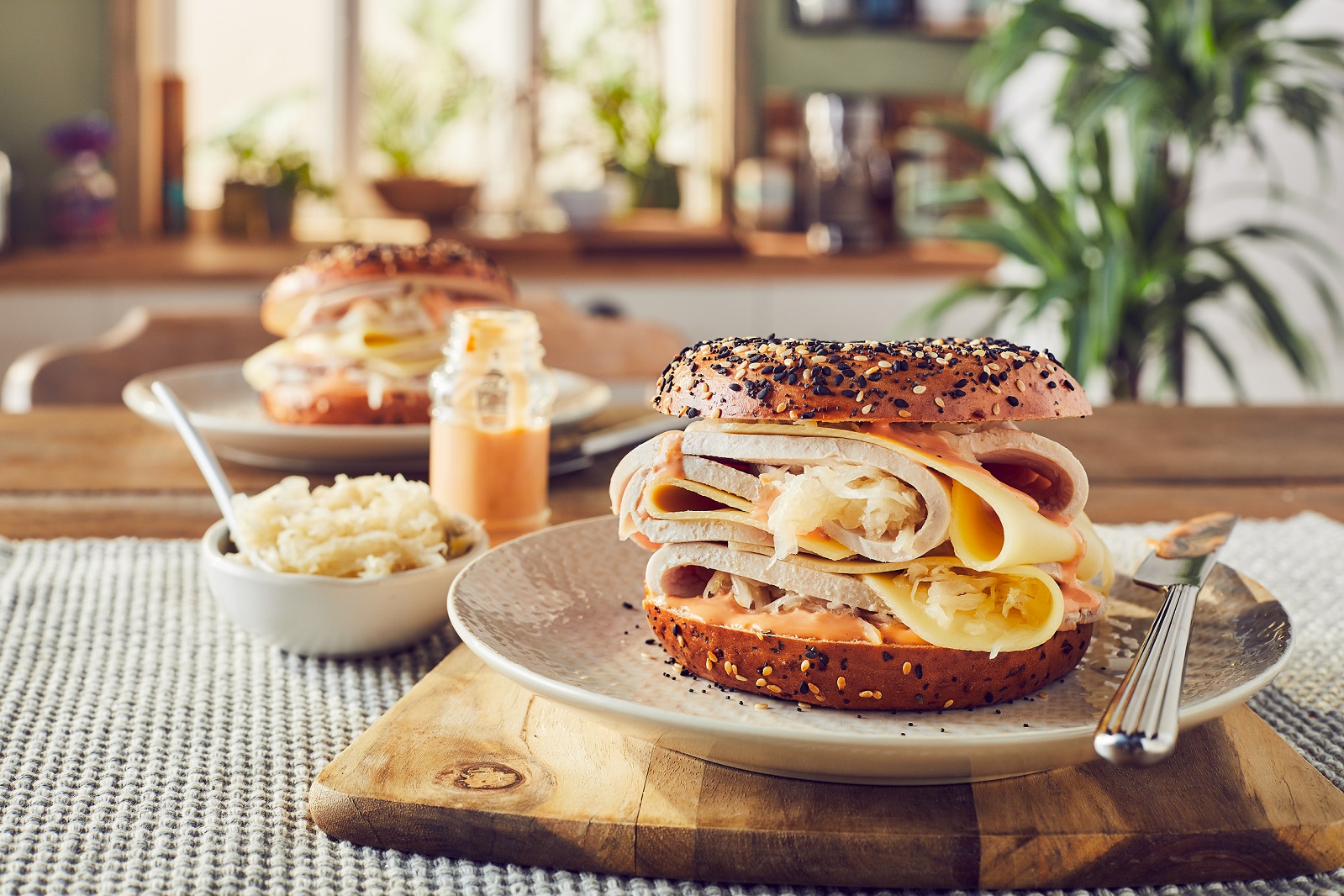 The brief
Combining forces to combine resources – just like without a storyline, there's no PR; without powerful content, there's no Marketing.  
Wild Card was on the lookout for a production partner to work as an extension to their in-house team to suit the needs of this brand. Both creative and strategic thinkers, but with our own unique strengths.  
The brand, New York Bakery Co, already had a significant online presence back in 2018 but wanted to boost their digital content marketing; creating an eye-catching Instagram aesthetic that showcased a beautiful, consistent brand image, that was also instantly recognisable.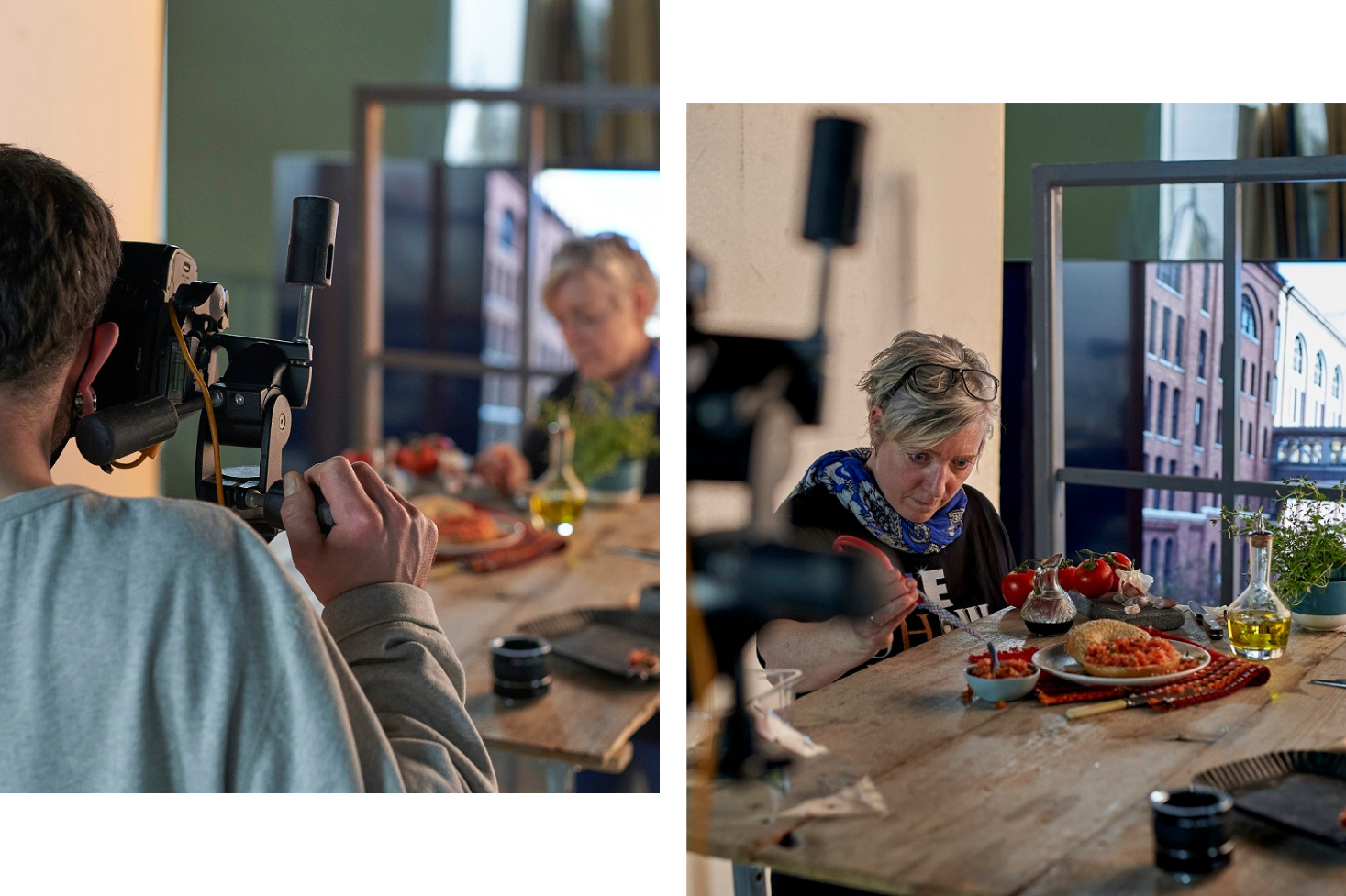 The challenges
We would all love to jet off to New York to capture some truly authentic and beautiful shots, but we all know that isn't the most pocket-friendly or sustainable approach. 
Truth is, there's no such thing as a bad suggestion in this house. And certainly, no idea is too wild. So, we brainstormed, and got to work. 
We started with building sets and producing content focusing purely on the look of the apartment. We studied the subject in detail and used our combined expertise and knowledge to develop the perfect set, time after time. But we were limited. Creating content at scale over a long period of time whilst keeping the apartment looking varied and fresh, was a real challenge. 
So, we moved on. We turned to our green screen production to transport us to the bustling streets of New York and achieve that 'bagels in the wild' feel. A completely new perspective, and realistic feel.  
We were delivering visually captivating content. Yes, but removing and adding customed backgrounds was nothing new and certainly had its limitations. The contrast, the lighting, the depth of field wasn't hitting the spot. We had control over the product, and the background; but nothing in between. A hungry and highly ambitious lot like us, knew that there had to be a greater idea to chase. 
Whilst all these techniques served their purpose, we knew there must have been a better way. A new possibility out there, that would not only increase creativity but also the versatility and realism of our work.  
But how? By controlling all three dimensions: subject, middle ground and background. 
So far, we had only achieved two at a time. Subject and middle ground on set build, and subject and background on green screen.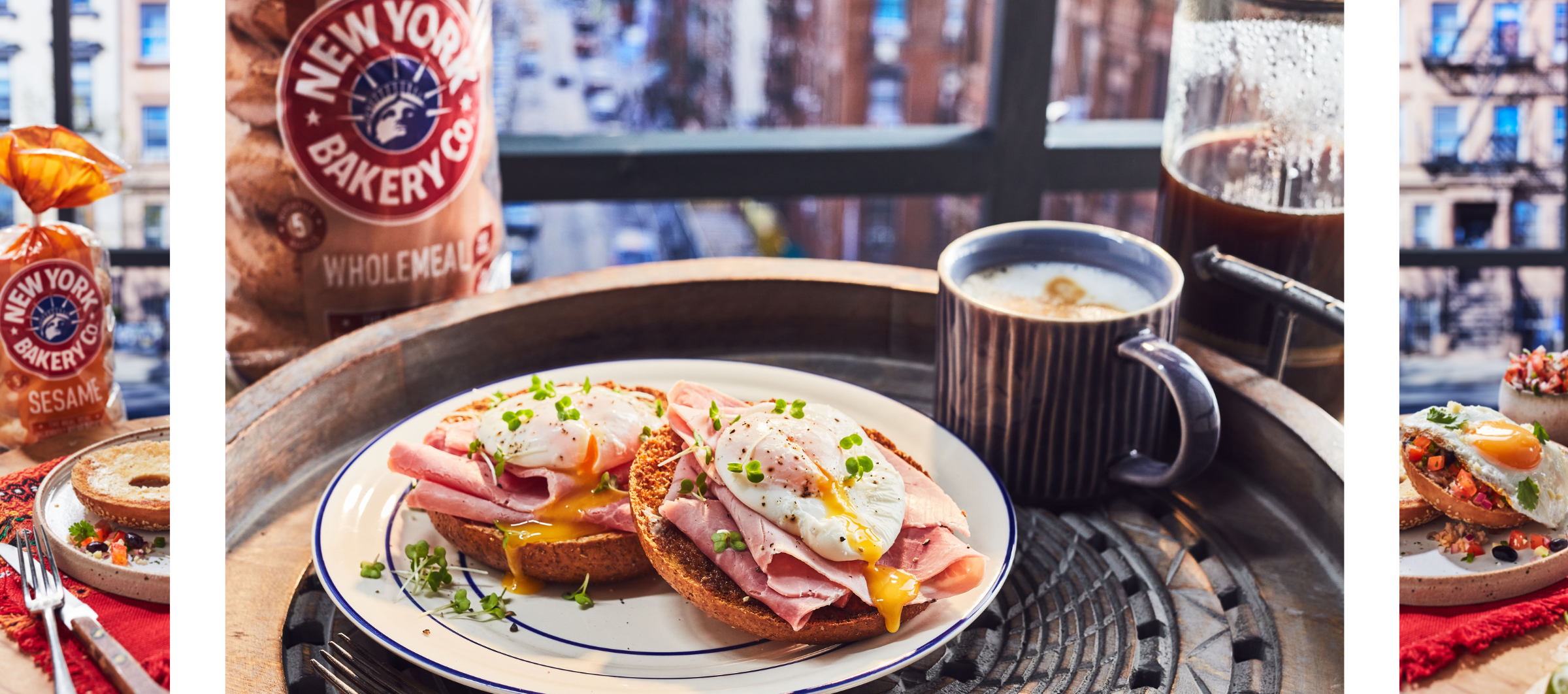 Our approach
The country went into lockdown, just as the brand was running their campaign 'New York or nothing'. Coincidently or not, we were building our Virtual Production solution at the time, so this was the perfect opportunity for us to put it into practice.  
We collaborated with Wild Card to develop the idea, and started trialling it with New York Bakery Co. It enabled us to shoot a live action foreground against a series of New York digital backgrounds all in camera, and all at once, giving shots a realistic feel like never before.  
And the rest is history. Our Virtual Production services snowballed from there; we upgraded our equipment, invested in a larger screen, and started testing it for motion too.  
Whilst the product remained the hero, we could finally add a true context to life outside the apartment, and everything in between. We started to experiment, swap hardware, drop whole virtual kitchens behind the subject, managing to take that authenticity to a whole new level.  
We created an agile workflow in which we were getting through much more varied content, much quicker, allowing us to cut unnecessary spend for the client without compromising creativity and quality, but instead improving these too. 
We had not only managed to refresh the brand's visual identity, bringing a more premium sense of authenticity, but had also convinced Wild Card to start using Virtual Production as a primary creative and production approach.  
Results
Set build cost reduced from £3,500 to £350.
Carbon emissions of set build reduced from 0.269 Tco2e to 0.
26.9%
Carbon emission savings
Who worked on this one
This project wouldn't have been possible without our awesome team!