Our house,
your house
Your clients are hard won and precious, we know and highly respect that.
Your creative is what sets you apart, and you stake your reputation on it. You can't afford to compromise when it comes to Production. It has to be right.
That's where we come in.
You'll find no corner-cutting, no that'll do, in this house. Our innovative solutions are pioneering, more sustainable production processes that serve up quality across every touchpoint.
We have seven state-of-the-art studios under one roof. Our teams of in-house strategists, creatives and producers deliver scalable visual content solutions, specifically tailored to the needs of pioneering consumer brands.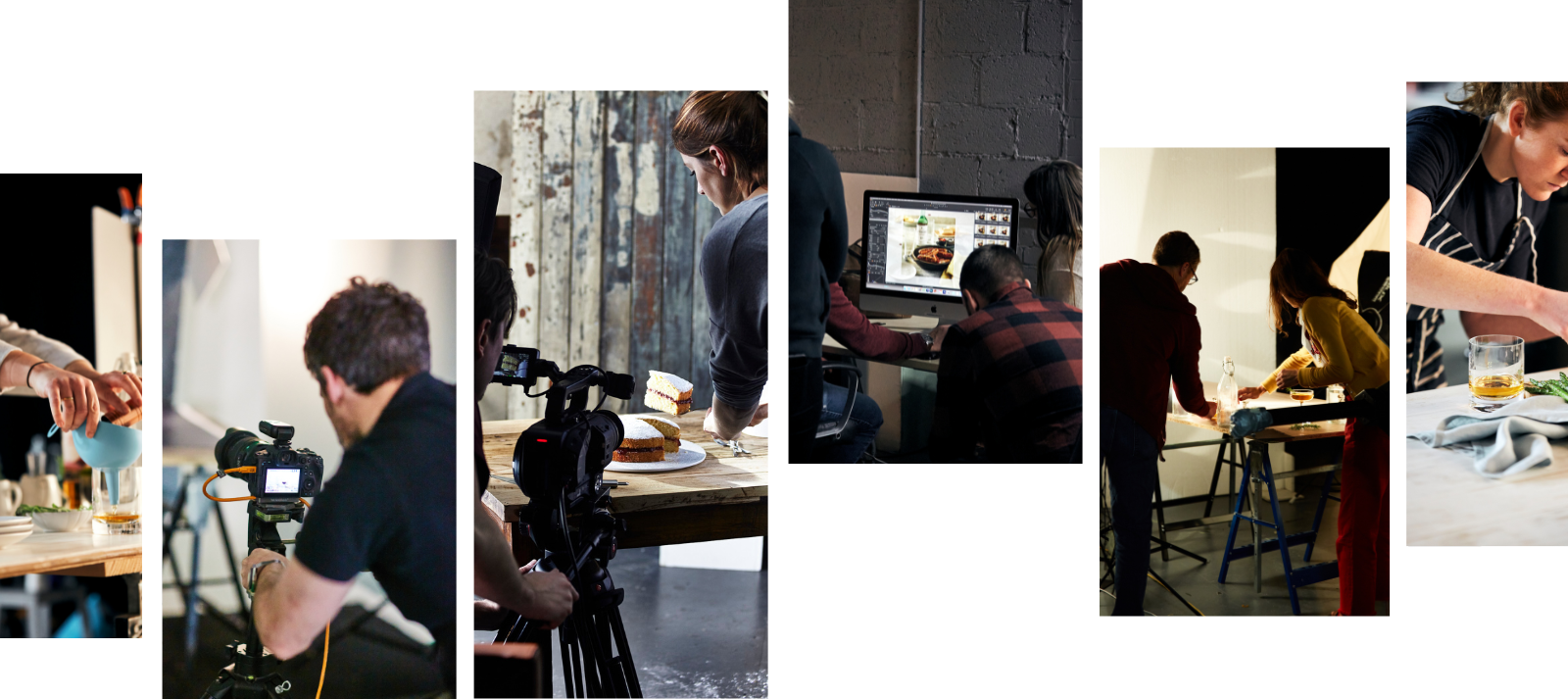 Our capabilities
Whether it's above-the-line advertising, digital, social, packaging, paid, display or out-of-home; we are your specialist creative consultants.  
Visual Content Strategy
Creative Consultancy
Demographic Sequencing
Dynamic Shotlist Planning
Visual Value Analysis
Creative Consultancy
Storyboarding
Diverse Content TouchPoint
ATL Creative Campaigns
VO, Sound Design and Foley
Studio & Production Facilitation
ATL Campaign Production
Hybrid, Stop Motion & Animation
Virtual Production
Live & Remote Filming
Digital Display Optimisation
ATL Distribution
Scalable Video Editing
Motion Graphics & Illustration
Touchpoint Activation Strategies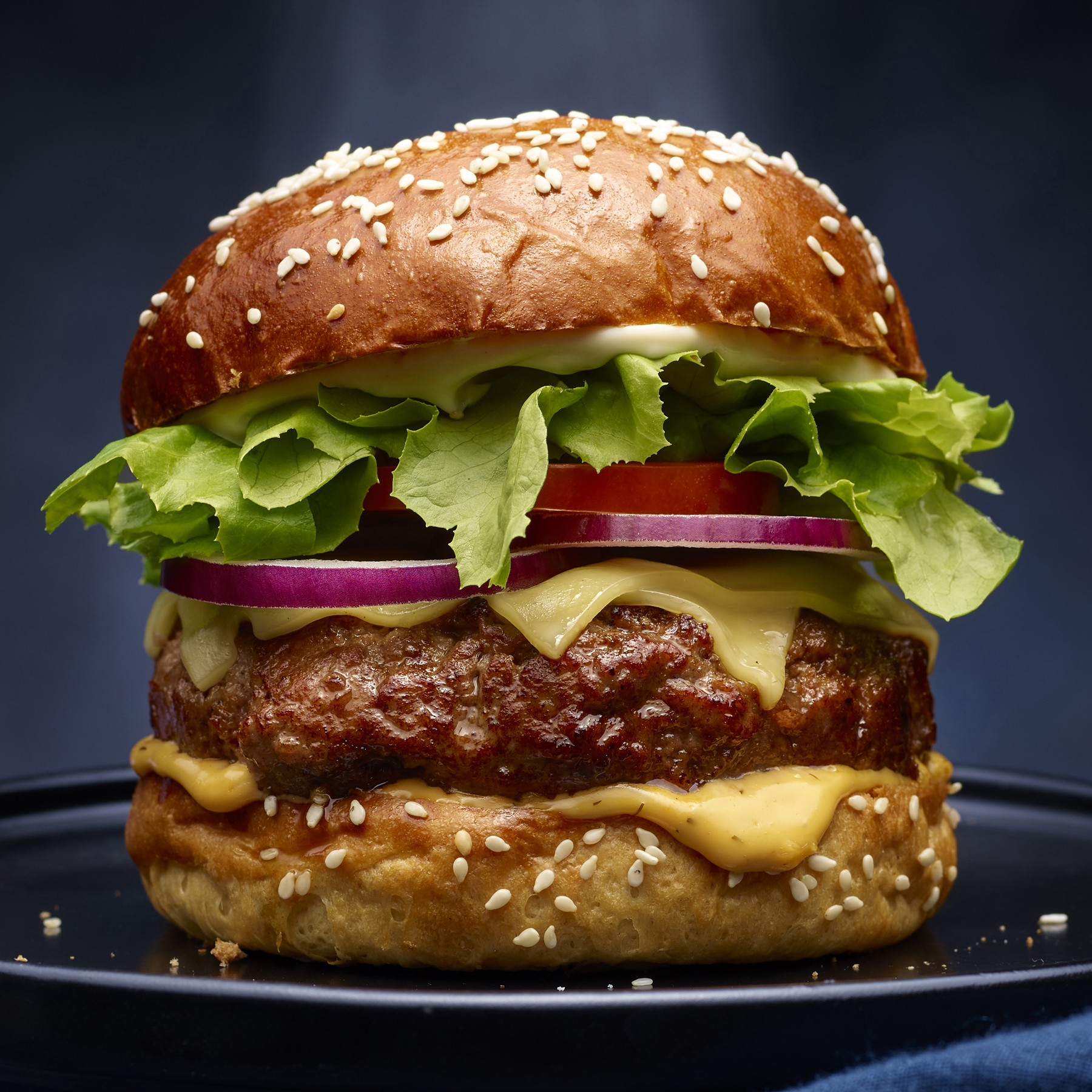 Our work
Tasting samples
Content so good it should come with a warning to not view on an empty stomach.
How partnering with us works
Being independent allows us to work in partnership with creative agencies, like yours, and act as an extension ​of the in-house services you offer to your clients.​ 
We bring a fresh outlook, craft, expertise and talent to agencies; added capabilities, integrated thinking, technologies, resource, and experience.​
But the Powerhouse Experience goes far beyond that. It always starts, and ends with food, because first and foremost… we're massive foodies.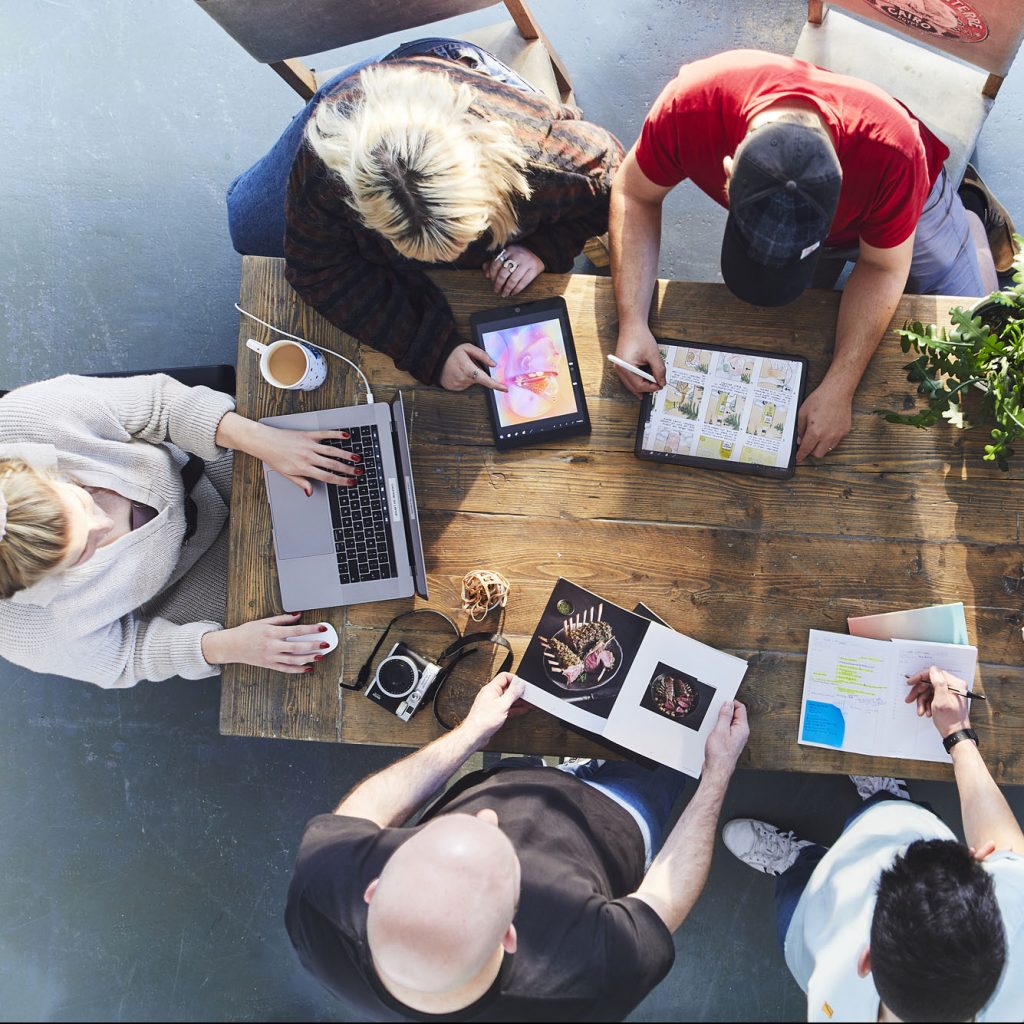 Ultimately, we help make your job easier by supporting…
​
Creatively
Collaborating strategically and creatively, communicating ideas through scripts, moodboards, storyboards, and animatics.​
Credibly
Sharing creds, case studies and our experience in production innovation to support the conversations our agencies have with their clients.
Efficiently
Providing an in-house project management team to ensure agility, efficiency and maximised delivery on time and on budget.​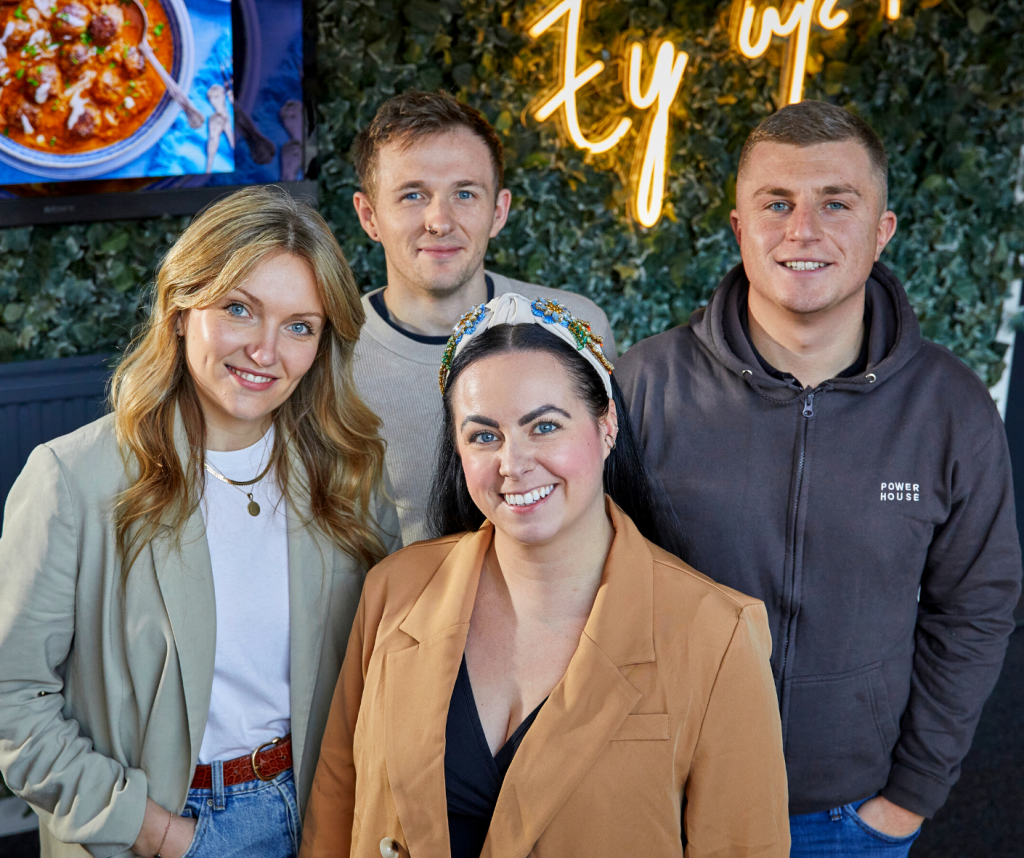 Your Powerhouse journey will begin by you meeting your Client Services Manager to discuss challenges, goals and aspirations. It's key for us to get under the skin of your agency and client needs early doors in order to offer the most tailored experience.
Once we've started scoping out some exciting opportunities together, you'll get to meet your wider project crew so you can get to know us and really feel like part of the team.
You're also welcome to come check out our studios if you haven't already, and see where all the action takes place before arriving on set for your shoot.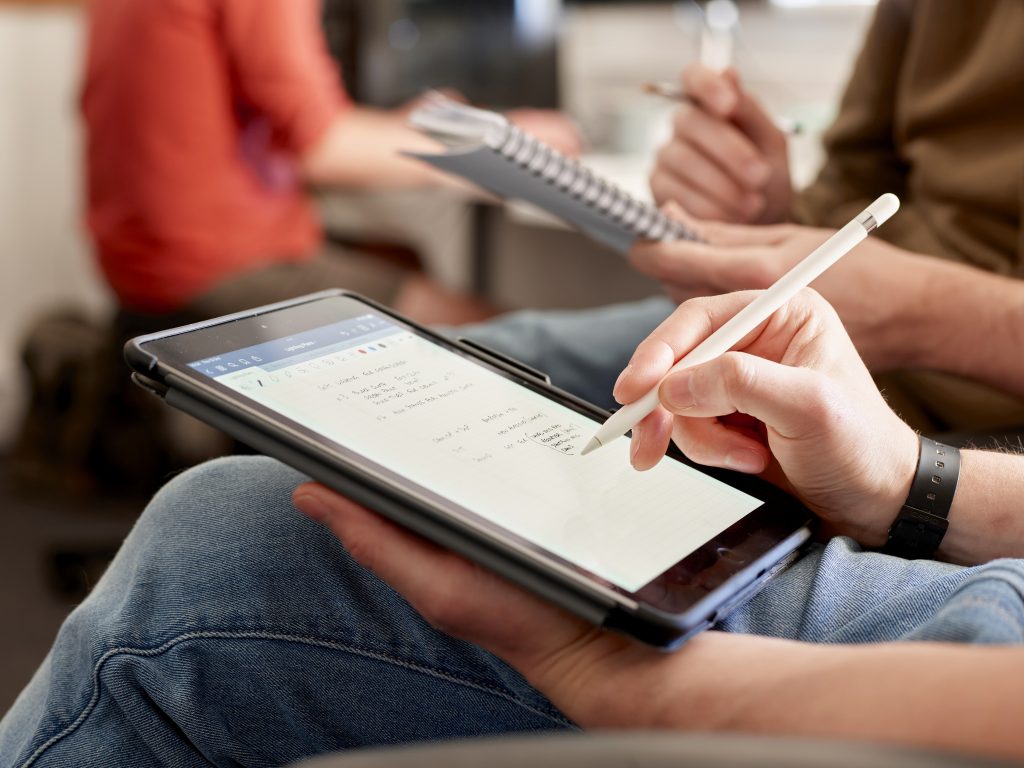 We have plenty of support documents along the way to aid your own client communications; ensuring briefs, creative and timescales are crystal clear.
It's preferable for us to be involved in the full pre-production process so that we can start adding value straight away.
We're always at the other end of the phone ready to share our knowledge and expertise.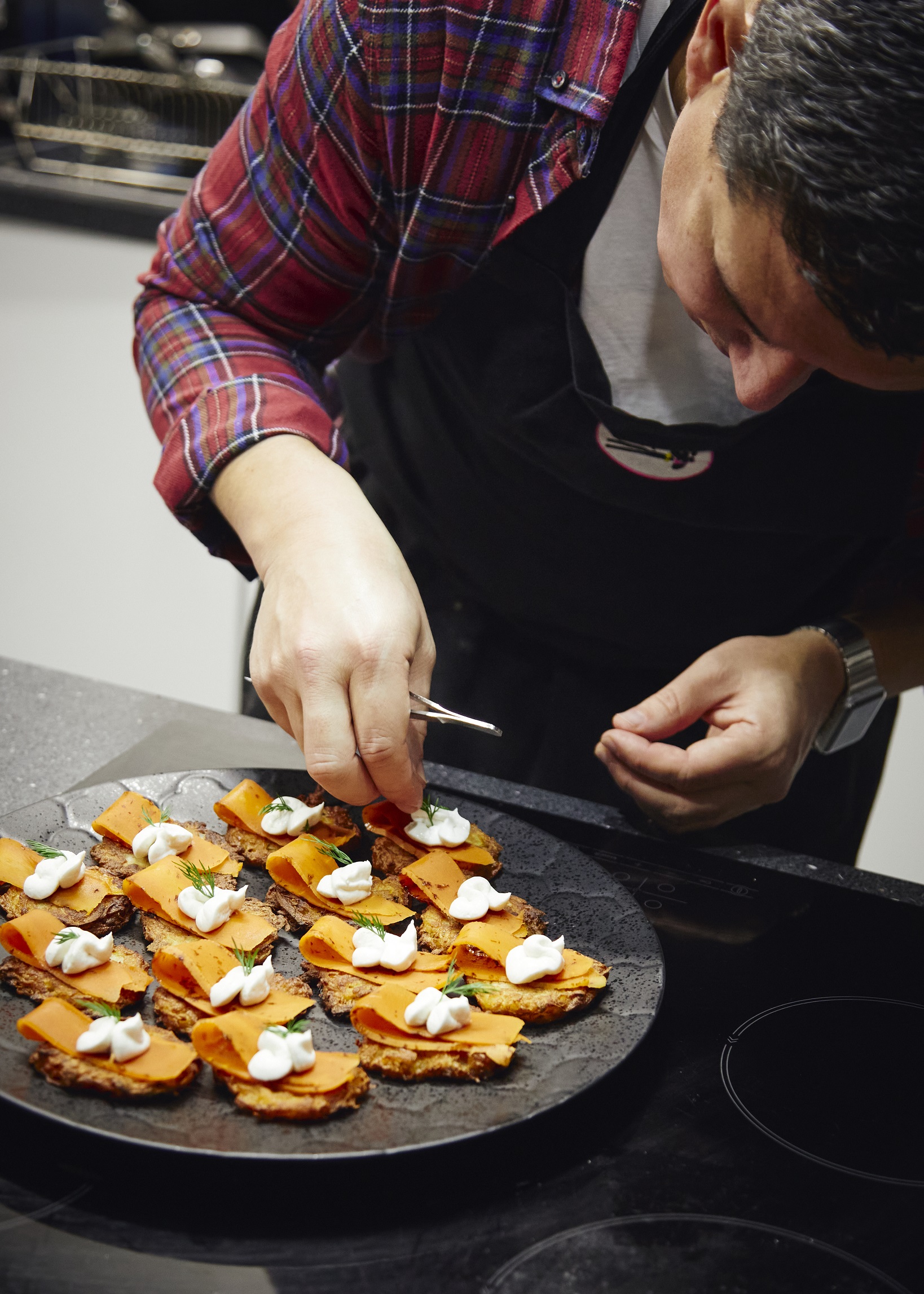 The Powerhouse Experience
As a partner of ours, you'll be looked after every step of the way.
We're proud to offer a unique and immersive culinary experience alongside your shoot, with lunch artfully curated by our food team using ingredients that would otherwise go to waste.
We have a deep passion for food, and it's only right that we share it with you.
Agencies we've worked with
Our clients know our team of specialists stop at nothing to serve up exceptional work that delivers results.
Powerhouse work in collaboration with Jaywing's creative team to help bring brand campaigns to life on set for our clients. The Powerhouse studio space is excellent, and the team are highly knowledgeable and supportive, creating a great working relationship. From pre-production planning through to post-production, Powerhouse help deliver every step of the way.
Kirsten Watson
Content Producer at Jaywing