Partnership announcement in Virtual Production space
Virtual Production is revolutionizing the film and media landscape. We've already shown that it can yield incredible outputs, on a "smaller" scale…
But THIS, is a whole new kettle of fish.
We've been keeping this under wraps for a while, but we are beyond excited to finally announce our partnership with XPLOR and Rebel Digital. A significant step forward in our Virtual Production capabilities.
About this post
February 20, 2023
Maite Gonzalez
Virtual Production is something we've been building on for years, as we've always needed to remain responsive to changes in industry need and technology.
A commitment to curiosity and a desire to push the boundaries is exactly what has led us to partner up with Rebel Digital, Unreal Engine wizards, and XPLOR, first Extended Reality facility in Yorkshire. Meaning we can leverage our collective strengths and expertise to deliver branded content solutions across a wide range of touchpoints, and sectors.
We have identified and successfully connected the dots to create a seamless Virtual Production workflow across multiple content streams.
Something that has never been achieved before.
This marks a turning point for you, as it provides your brand with a level of efficiency and flexibility that was previously impossible.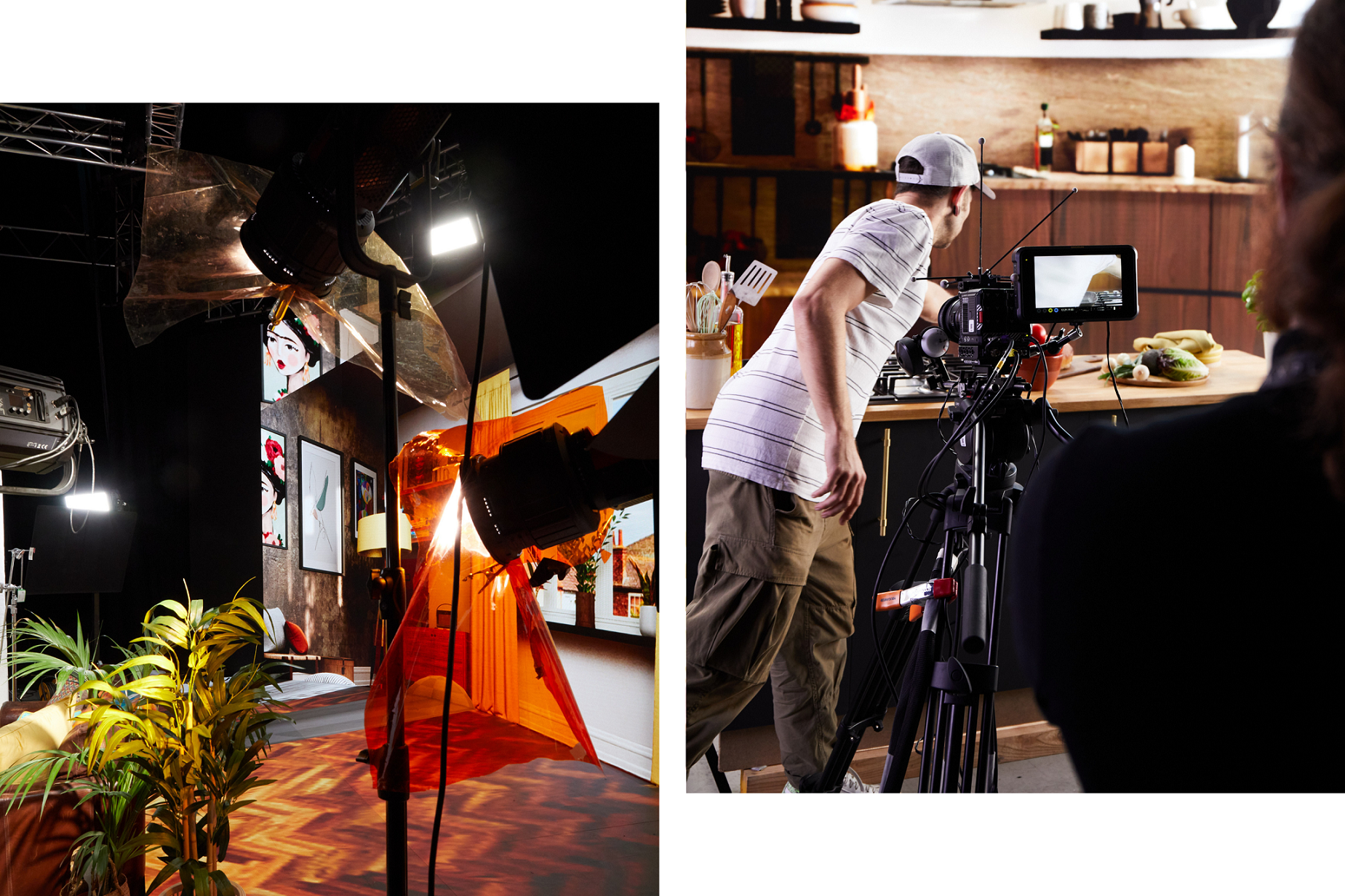 Of course, at the heart of our Virtual Production process is still our team of experienced creatives (generating, shaping and refining concepts) and producers (streamlining logistics, workflows and resources).
These skillsets combined with the (huge) physical space, hardware, and the highly detailed and immersive virtual environments achieved on Unreal Engine, mean we can now create even more impressive content, really push the limits of what's possible, and enhance efficiency – with significant time and cost savings.
We are rendering virtual environments alongside physical talent and activity, to capture everything in the same way we have always done. Except, we're doing it in a full scale LED volume – a collection of 160 high-density LED panels – where virtual content is created and tracked using a game engine.
It's Virtual Production at scale.
A way of creating contextually personalised visual content in huge volumes, without needing to build huge interchangeable sets or travel to several of locations.
Underpinning all of our efforts is Powerhouse, Rebel, and XPLOR's shared commitment to reduce our carbon footprint and combat climate change. If we are creating more and more content, it is our responsibility to find ways of improving our pipeline to cut down on travel, waste, and needless construction.
A glimpse of our Virtual Production services
From eCommerce to User Generated Content to TV Commercials, and everything in between.