Studio 02
Malham Cove
A 1,345 sqft versatile infinity cove that can be painted any colour and used in a wide range of projects from Fashion to VFX, Green Screen and Virtual Production. It's ideal for photography, and motion projects: films, TV commercials and live streaming.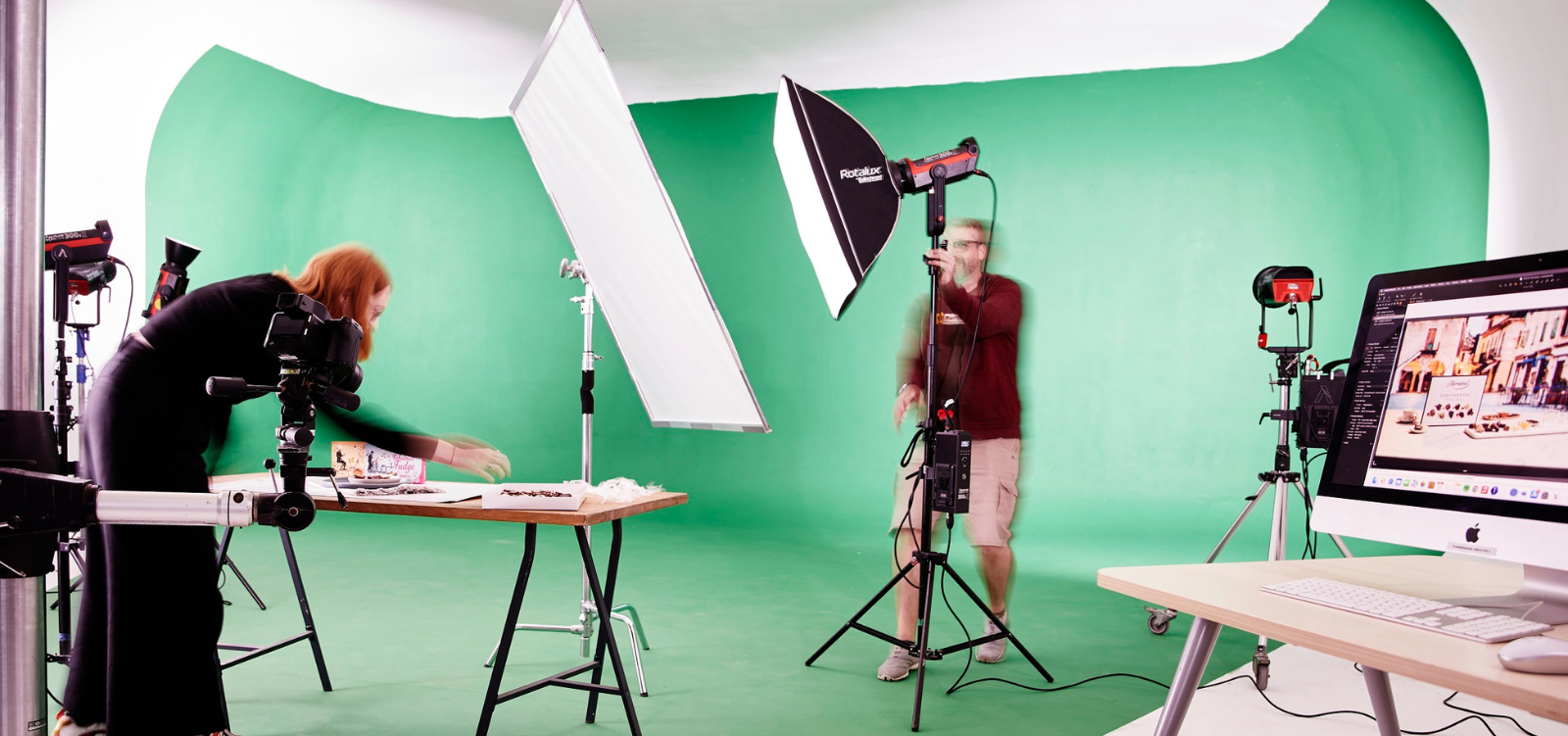 What makes this studio so perfect
Located on the ground floor, Malham Cove is one of our most popular studios. The perfect solution to meet the needs of a virtual set and working with digital photography backgrounds, without breaking the bank.
This studio includes a client area with a sofa, guest WiFi, a make up vanity mirror with lights and a small changing room.
The scale of Malham Cove allows for big video shoots to happen, with sound recording included. Alternatively, it can fit two product photography rigs.
All studios are capable of shooting flash and LED constant light and have access to 3 phase power hook ups for more powerful lights.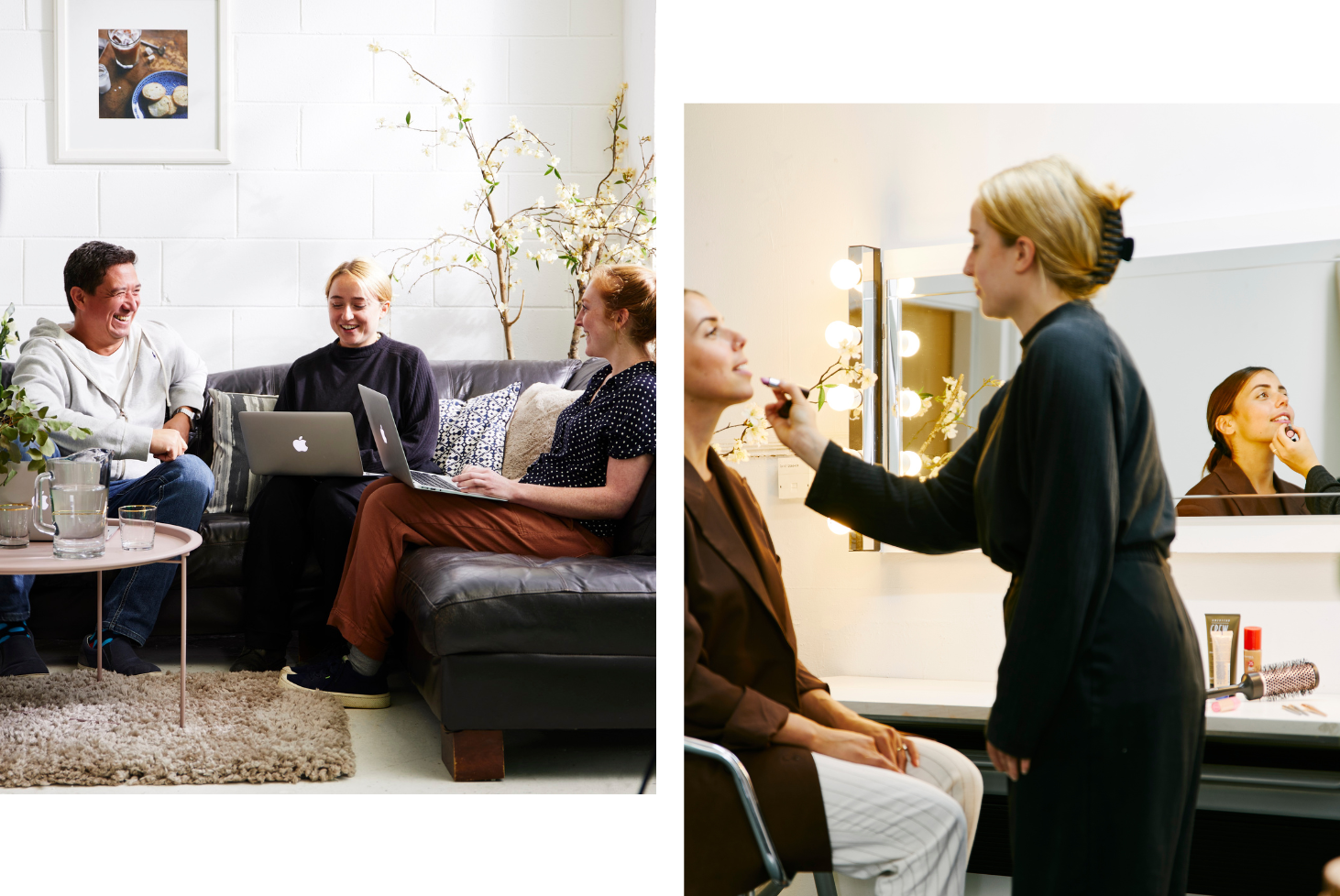 Adding special detail to any set
We have not only the creative and skills to make your idea come to life, but also an entire collection of props, surfaces and backgrounds.