Studio 03 & 04
Haworth and Saltaire
This huge 2,497 sqft space can be divided in half by curtain to give two clients a substantial private space to work with.
Studio info
Haworth and Saltaire
2,497 sq ft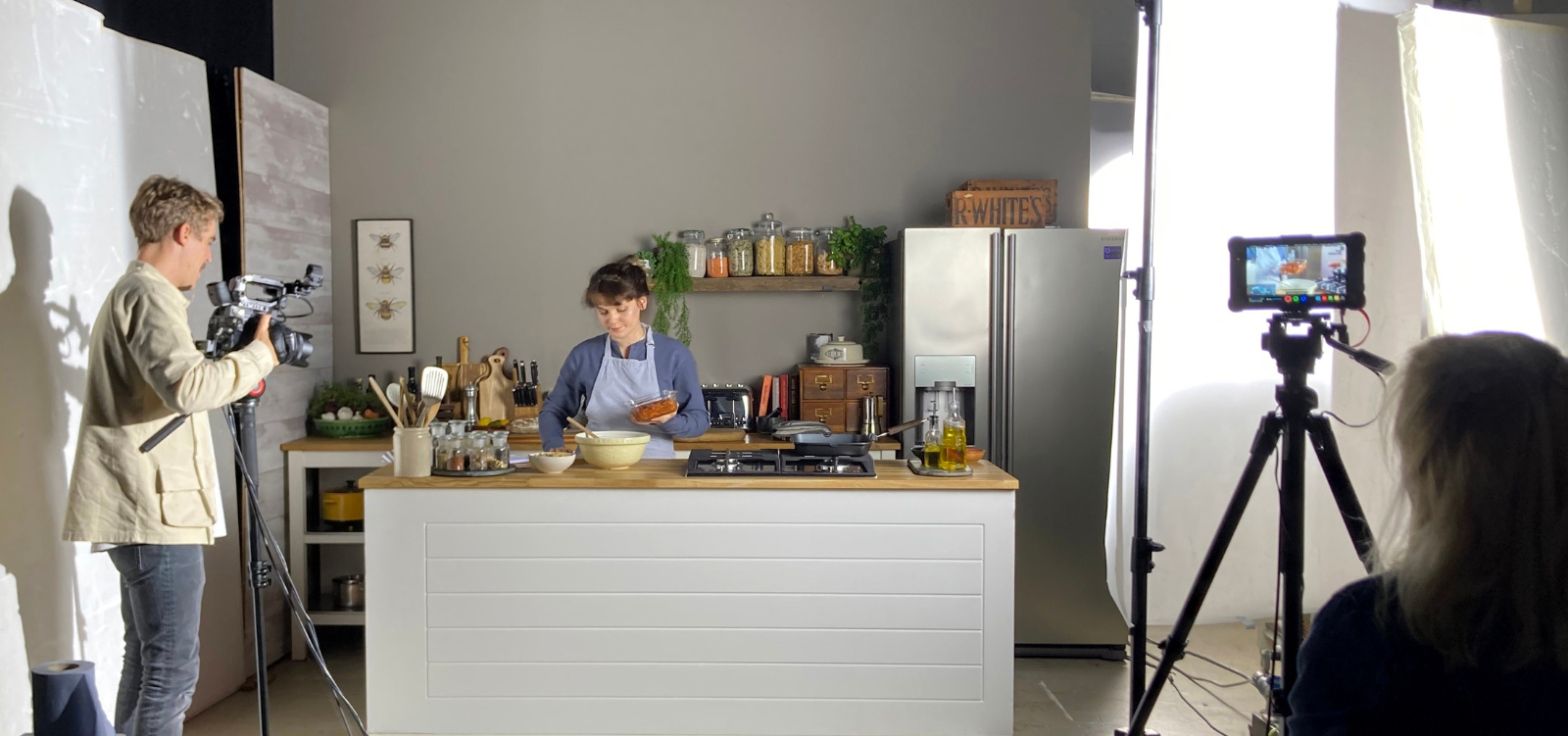 What makes these studios so perfect
Located on the ground floor, these studios are easily accessible, allowing large and heavy items to be brought in.
By dividing this space in half, we allow clients to shoot stills on one side and motion in the other.
Each side is fully equipped with a permanent kitchen, multiple fridges, freezers and ovens and can have two food stylists working simultaneously. A true heaven for our Creative Food Team.
Each studio can accommodate two food shoots or four small product photography rigs, meaning you can get through many more assets per project and per day, whilst still being able to oversee and art direct the shoot. All within the same four walls.
Pull the curtain back and we have a huge space for jobs that require larger sets, multiple rigs and food stylists. Check out what we did for TheBar.
All studios are capable of shooting flash and LED constant light and have access to 3 phase power hook ups for more powerful lights.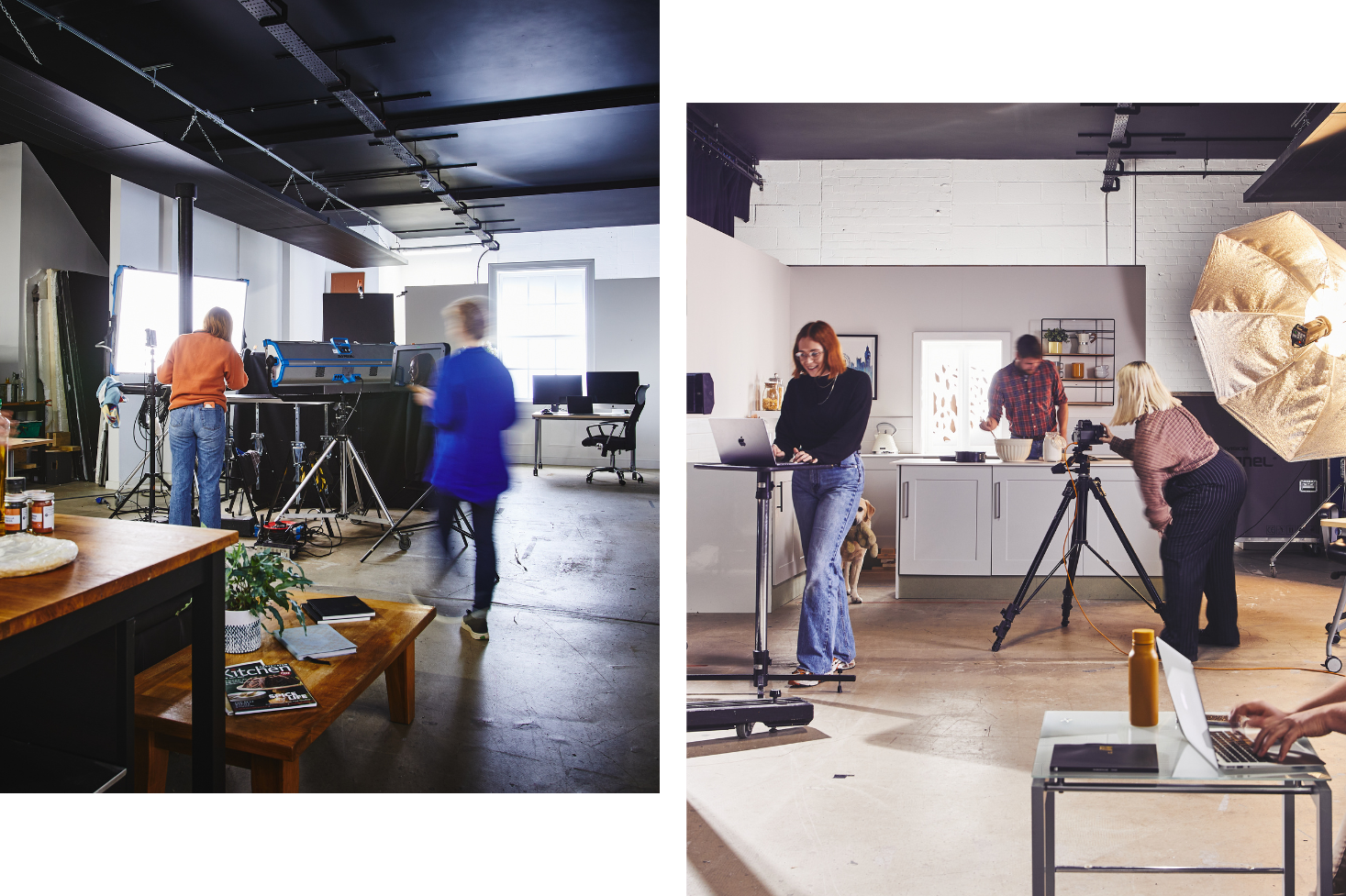 Adding special detail to any set
We have not only the creative and skills to make your idea come to life, but also an entire collection of props, surfaces and backgrounds.