Studio 05 & 06
Whitby and Jorvik
These mammoth studios constitute our largest open space and are perfect for shooting large room sets or multiple rigs.
Studio info
Whitby and Jorvik
2,400 sq ft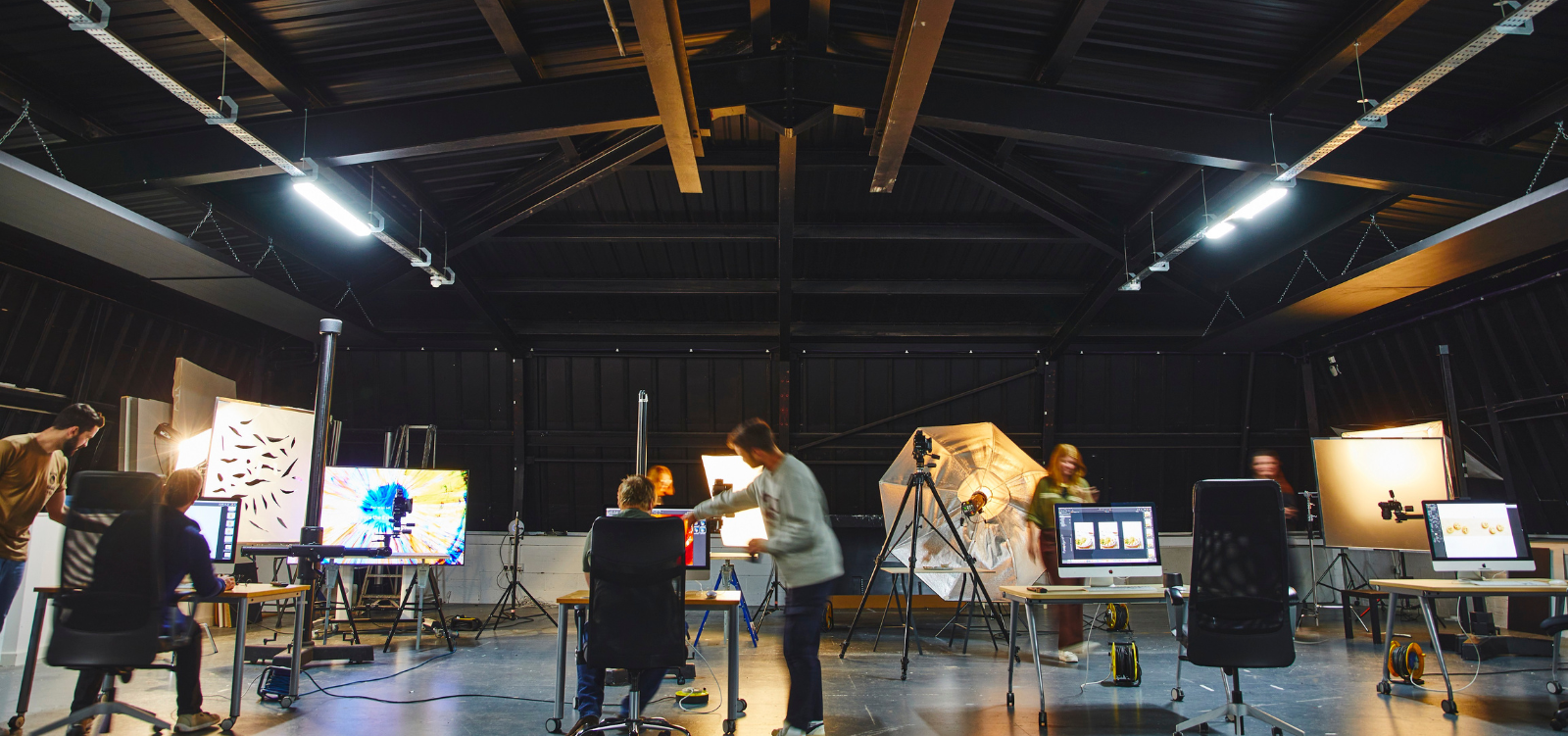 What makes this space so perfect
Located on the first floor, these spacious studios with a especially high ceiling never fail to make a good first impression.
They comprise of two fully stocked kitchens, that can accommodate four food stylists in total.
There are designated client areas that can be partitioned in many ways. Each one of them includes a desk space, soft furniture and guest WiFi, perfect for you to sit back, relax, and get work done whilst everything else is taken care of.
These studios make the perfect spot for large food based projects where we have four or more creatives shooting or filming simultaneously.
They also make a great spot for video shoots, with sound recording being possible too.
All studios are capable of shooting flash and LED constant light and have access to 3 phase power hook ups for more powerful lights.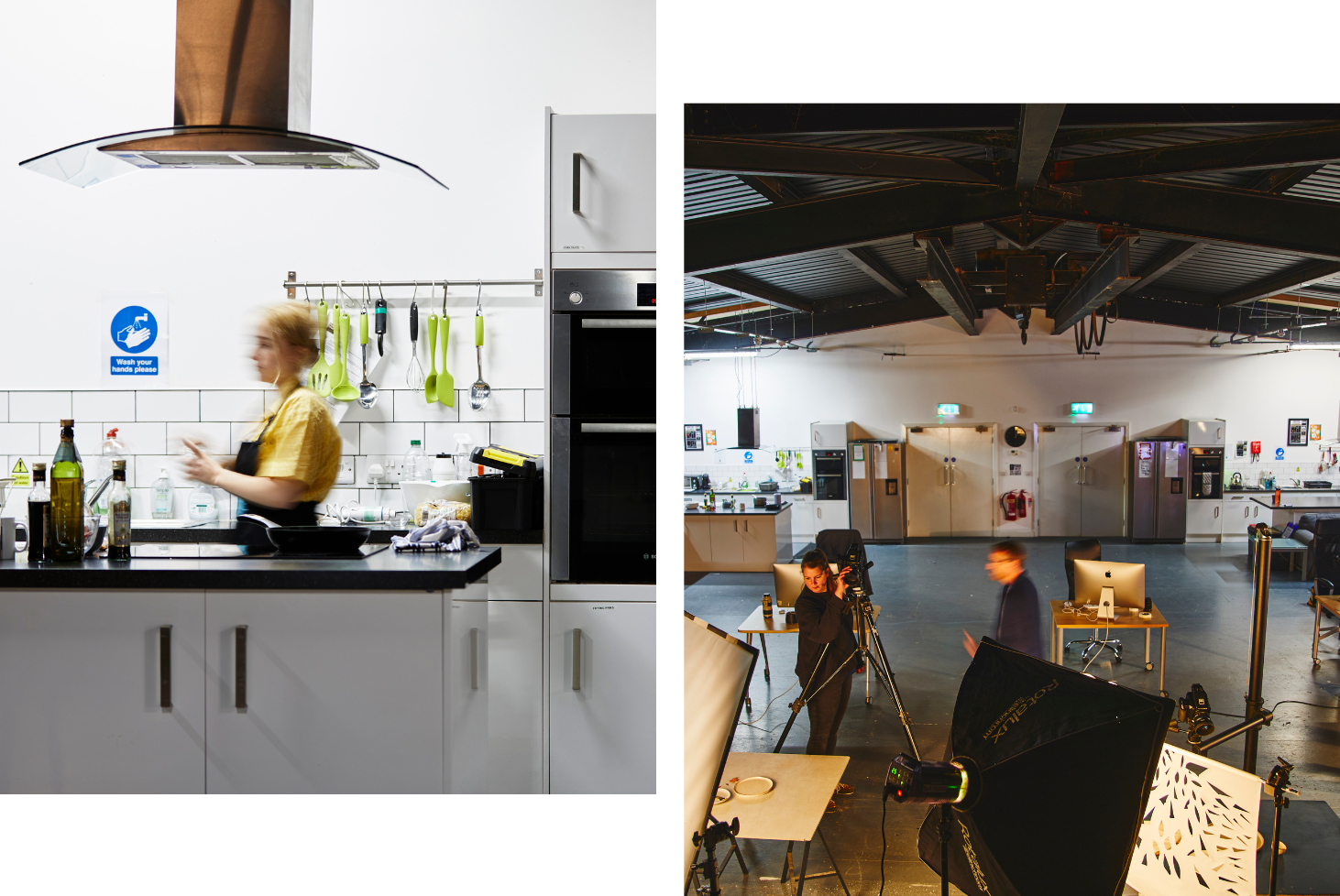 Adding special detail to any set
We have not only the creative and skills to make your idea come to life, but also an entire collection of props, surfaces and backgrounds.