6 visual trends set to define content in 2023 
We love a trend prediction at Powerhouse. Our teams are always on the lookout for new ways to help you cut through the digital clutter and engage with both existing and untapped audiences in interesting, relevant ways. 
To kickstart 2023, we're diving into all things visual when it comes to content… What you should expect to see more, and less of, on your screens, OOH, and supermarket shelves, this year and how embracing these trends can get you noticed. 
Our creative experts, Vic and Silas, have compiled all the intel from our last 12 months of campaigns and aligned them with industry shifts to forecast the future visual trends for 2023. 
Let's kick off with a classic!
1. Vintage Minimalism
Vintage continues its resurrection.  
We're starting to see a shift in more consumer brands going from sterile, clean lines to soft, retro, and nostalgic designs. The trend is gaining traction in graphic design, packaging, and social, and will permeate into photography and videography, influencing everything from our choice on colour backgrounds, angle, lighting, and composition.  
Brands can easily jump on this trend by playing with nostalgia; keeping things simple but impactful.  
The style really lends itself towards simple statement pieces that use a tighter colour palette, but also towards product photography, where brands can incorporate messaging, narrative, and mixed media across their content.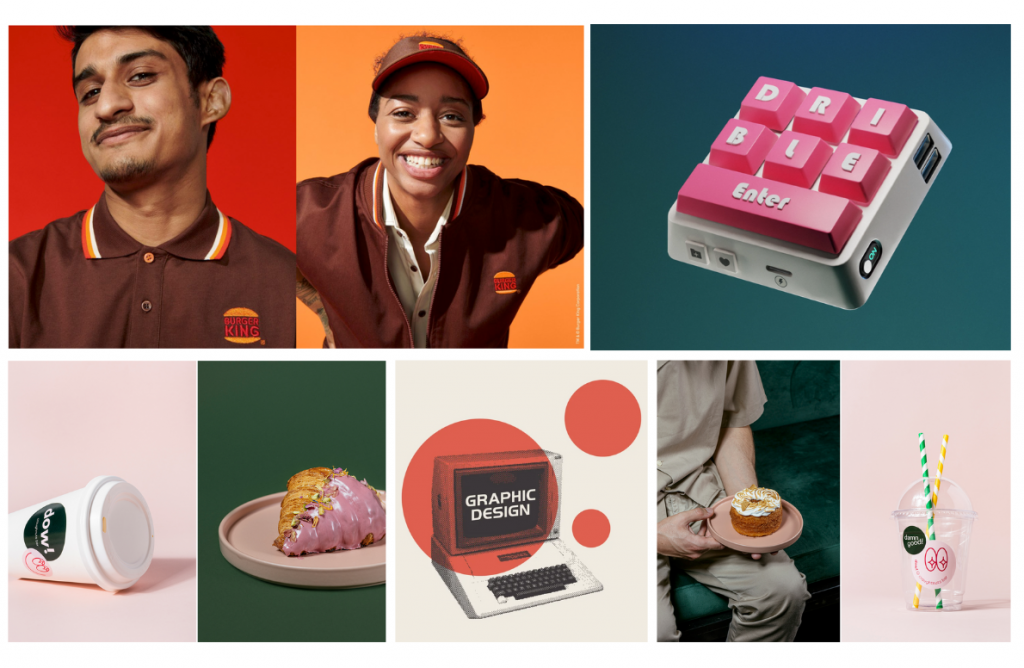 2. Surreal maximalism
Blurring the lines between real and surreal.  
We're seeing brands become more comfortable using 3D to enhance imaginative visual storytelling. CGI is an extremely powerful creative medium for designers, creatives, and marketers – and these 'mixed reality lifestyle' visuals are far more palatable by viewers even at commercial funnel levels. 
We can see CGI playing more of a part in the way we look at producing still life product content as well. Creating spaces, totems, and backgrounds that would otherwise be too expensive or just impossible and using these spaces to drop in images we have shot digitally. But it's also great for motion content, constructing scenes pretty much unimaginable. 
In 2022, Coca Cola released their limited-edition dream world flavour and used 3D design to create a surreal, fantastical look-and-feel to their campaign to describe their new and interesting flavours; and Samsung also took over the world in 3D. 
Furthermore, "surrealism", "surreal photography, "surrealism photography" are all growing trends on Pinterest, and we expect them to peak in 2023. 
Furthermore, "surrealism", "surreal photography, "surrealism photography" are all growing trends on Pinterest, and we expect them to peak in 2023.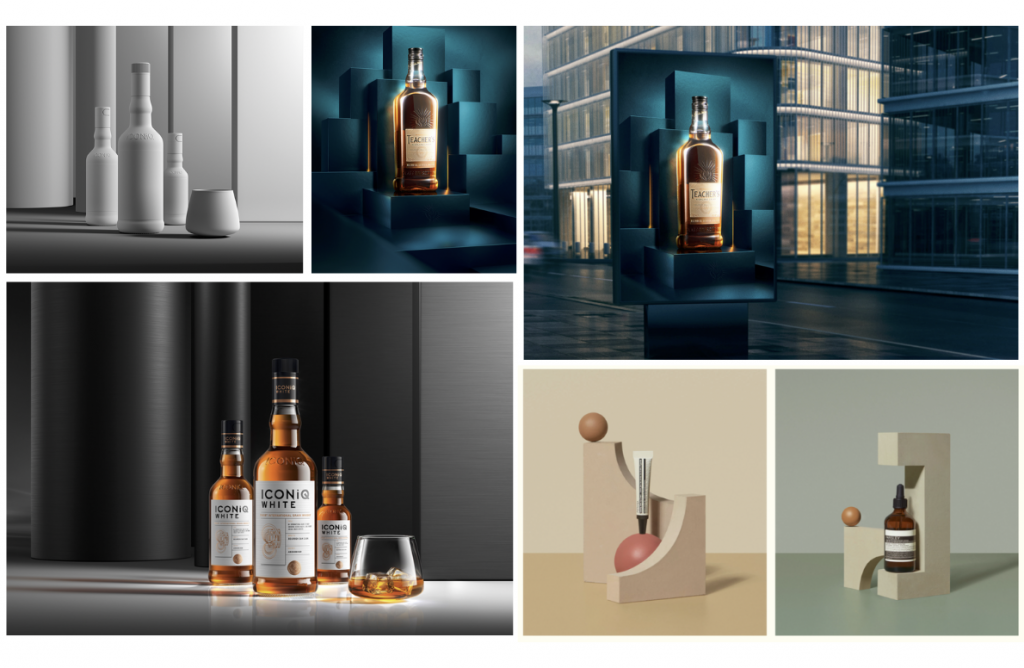 3. Photographic branding
Fun and informal. 
This trend consists of bringing images, branding and text together, playing with their relationship and using the combination to tell a story or enhance a message. It helps brands create more connected and immersive, impactful visual content.  
We've already seen brands such as PayPal, UBER, IKEA and Bugatti pay deeper attention to a more personalised and interconnected campaign 'playbook', and we expect to see it more and more as brands start to create content in a more evergreen and omni-channel way. 
Brands can take advantage of this trend by using detailed content of their products, on their own, or accompanied by a humanistic personalisation – which tends to be more relatable and therefore an audience pleaser. By adding text, you can highlight qualities of the product, talk to a niche, or tell a complete story in a single space. Creating visual experiences beyond their traditionally allotted media positions – buying OOH on a bus route, targeted digital and linear storytelling, and a proper focus on 'local first' campaigns.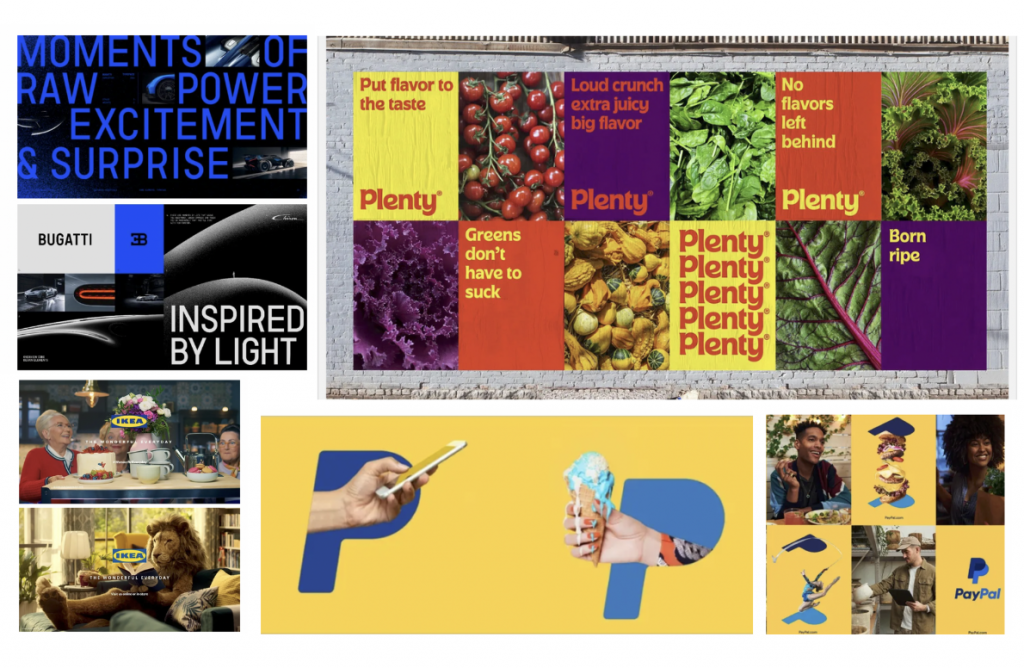 4. Colour blocking
Achieve more with less. 
2022 saw a growing trend for colour blocking in backgrounds, with paper effects in both digital design and physical set constructions.   
This style allows us to focus on the 'subject' whilst allowing for easy cropping and repurposing of images for multiple platforms. We're not just "shooting wide", we're thinking about composition and other messaging across several adverts at the same time.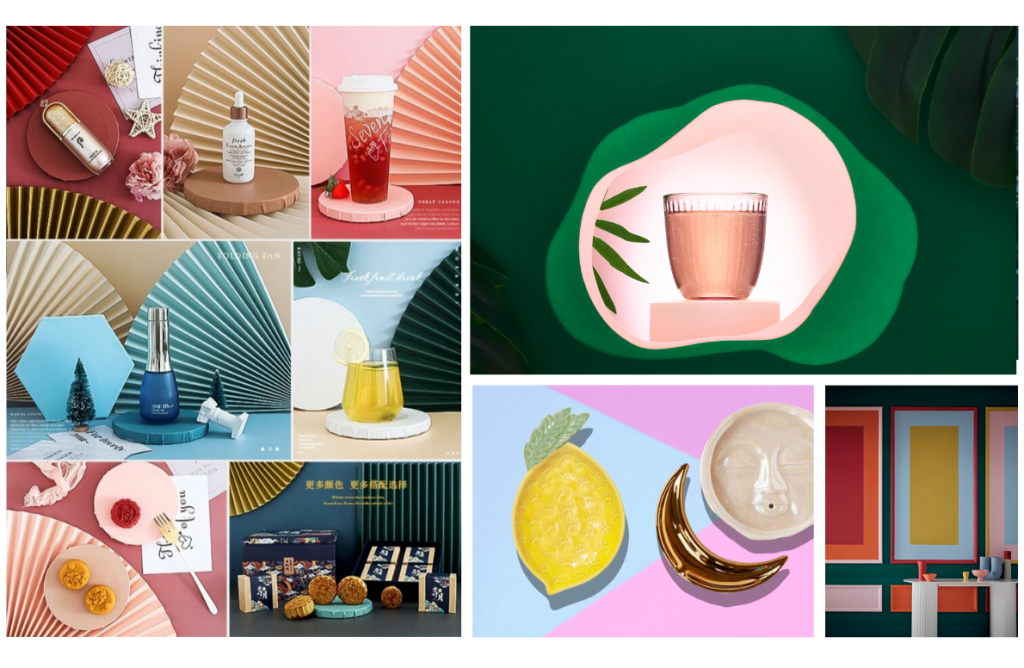 5. Colour Gradients
More from the 90's. 
We've seen linear colour gradients and ombres in everything from cake icing and packaging design, to advertising graphics over the past few years; but 2023 looks set to move this trend onto more fluid forms.  Combined with a colour scheme influenced by the vapourwave of pinks, teals, neon, and blues.  
Global searches have increased by 166% over the last 2 years (from 41.5K in 2020 to 110.5K in 2022). This is showing up in everything from product packaging to metaverse landscapes with opportunities for some really cool mixed media uses through Virtual Production and motion graphic content.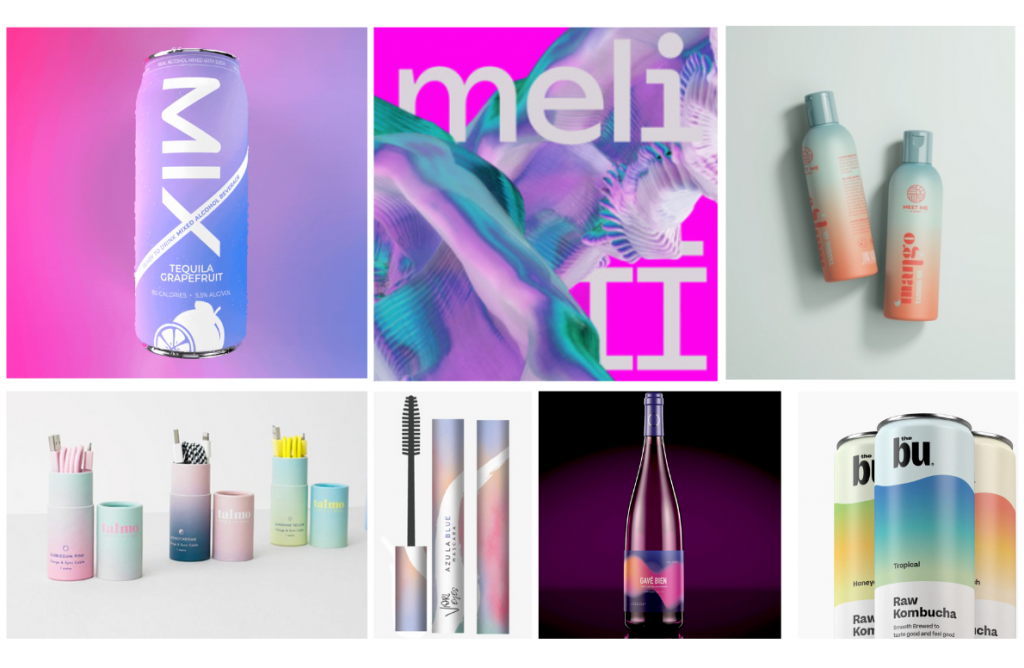 6. Barbiecore
Embracing vibrant hues.
Spoiler alert… it's fantastic! 
In June 2022 Google noted a spike for the search term 'Barbiecore' and was trending on TikTok with nearly 15 million views. Seen in fashion designs from the likes of Valentino's Pink PP Collection, Barbiecore is starting to influence interior design and packaging. 
We're expecting it to blow that spike out of the water in 2023, coinciding with the release of the 'Barbie film' starred by Ryan Gosling and Margot Robbie.  
In December, Pantone revealed Viva Magenta as their colour of the year 2023, which we're sure will influence this eye popping hot pink trend in 2023.