Build a successful content strategy using the hero, hub, hygiene model
Video content is more important to people than ever before. YouTube is the world's second largest search engine after Google, and more than 500 hours of video is uploaded every minute. Each day, we watch over 1 billion hours of video content on YouTube – more than Netflix and Facebook combined.
That's a lot of noise, and your brand needs a solid plan to effectively cut through and engage audiences in today's world of video content consumption.
Build your content strategy using the hero, hub, hygiene model
Google popularised the hero, hub, hygiene model to give content creators on YouTube a way to structure their video content. It's also an excellent way for brands to approach visual content stategy.
Presented as a pyramid framework, the hero, hub, hygiene model can be used to identify three broad ways to categorise your video content.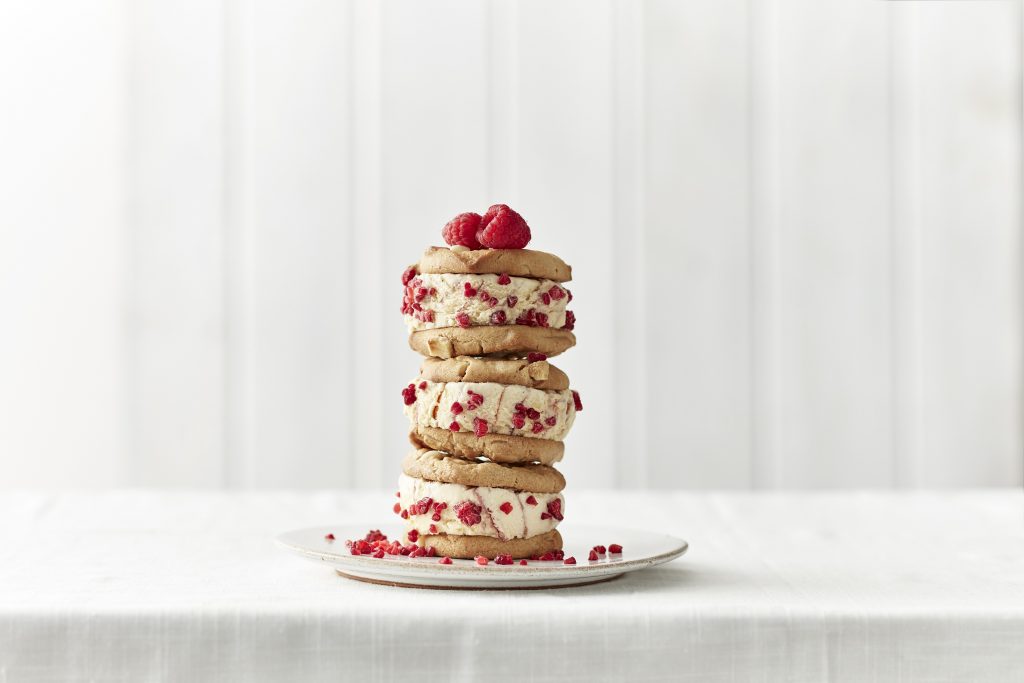 Grab attention and wow viewers with hero content
Hero content is for those 'go big' moments when you want to push content to a very broad audience. It's a central part of brand advertising at the top of the marketing funnel (TOFU). The aim is to raise awareness and achieve large audience growth by exposing lots of new people to your brand, attracting large amounts of views and promoting shareability.
Narrative and storytelling play a key role in evoking an emotional response. This kind of hook is a powerful way to grab people's attention on a large scale, get them talking and become memorable (you probably still remember John Lewis and Monty the penguin from 2014).
This type of above-the-line (ATL) campaign is traditionally seen as a TV commercial (TVC). To reach as many people as possible, hero content is generally distributed with a multichannel approach leveraging owned, earned and paid media.
Most brands will only create a few pieces of hero content each year (at most) because it generally requires the largest investment. Although it's the most expensive and time-consuming to create, hero content also offers the largest potential return. But such a significant level of commitment does carry more risk if things don't work out – and there's no shortage of big-budget advertising campaigns that have flopped!
The opportunities for hero content will be different for every brand. For food and drink brands, seasonality is understandably an important factor and hero content is often centred around the biggest consumer occasions, like Valentine's Day, Easter, Halloween and Christmas. Other brands might plan hero content around a new product launch or a large-scale brand event.
Here are a couple of examples of hero content from Booths and Arla.
Keep your audience coming back with hub content
Hero content is usually part of a one-off campaign, but that alone is not enough for people to stay invested in your brand. This is where hub content comes in.
Hub content is pushed out regularly to your community of followers and subscribers. The aim is to engage and entertain viewers and give them a reason to keep coming back. There's usually an encouragement to do something too, e.g. leave a comment, share, follow, subscribe, etc.
No surprise, then, that successful hub content is created to resonate with the interests and meet the needs of those who already know about your brand. It's crucial to really think about your audience (backed by underlying data) and their relationship with you to uncover where you can genuinely add value to their experience. Consider the topics they're likely to be discussing, anything they care strongly about, what motivates them, their pain points, etc.
Hub content is typically non-seasonal and timely, so it has more longevity than hero content and takes less resources to produce. This content is distributed at regular, predictable intervals, giving many opportunities to communicate with your audience and embed your brand's personality.
This lends itself well to an episodic approach, which can be delivered by producing a batch of episodes at the same time and scheduling them into the future. That could be over a month, a couple of months, a quarter – whatever works for your brand – but it's a great way to stay ahead of the game while keeping your audience engaged so they never miss out.
Here is an example of hub content from Morrisons.
Answer queries that people are looking for with hygiene content
Hygiene content (sometimes referred to as 'help' content) is created around consumer intent and answering the things that people are looking for at the moment they need it. Unlike hero or hub content – which mainly involve pushing content out to an audience – hygiene content pulls people into your brand. It should be educational, informative and functional.
While it typically takes the least investment of resources, hygiene content shouldn't be overlooked. This content is 'always on' and evergreen, meaning it doesn't change much and stays relevant for a very long time.
How can you identify the best topics to address with your hygiene content? You might have guessed it: search engine optimisation (SEO).
Analysing search data and researching keywords will give you essential insight into what your audience are looking for. Then, these videos need to be optimised for search – titles, descriptions, thumbnails, tags, cards, captions and more. By applying video SEO techniques, you'll be able to verify that you're targeting the right queries for your brand and make sure that your hygiene content is discoverable to users.
Here is an example of hygiene content from Dr. Oetker.
Your strategy should include a mix of hero, hub and hygiene content
A solid visual content strategy incorporates a mix of hero, hub and hygiene content.
Hero – Get attention with above-the-line campaigns pushed to a mass audience to achieve a large-scale increase in awareness (commonly driven by seasonality).
Hub – Give your existing audience a reason to keep coming back with engaging content that's tailored to them and pushed out regularly throughout the year.
Hygiene – Answer the queries that matter to people and pull in new audiences by providing evergreen content that's derived from consumer intent and search data.