Production Park and Powerhouse agree deal in virtual production space
We've joined forces with Production Park in a strategic partnership to help reshape how brands and agencies create content in the marketing and advertising industry.
While we have been collaborating with XPLOR since early 2022, this latest venture goes beyond the realm of "just virtual production". It means pioneering R&D initiatives, innovative production pipelines, nurturing and empowering future talent, and a deep-rooted commitment to sustainability.
The deal with Powerhouse is our first big partnership with an ad agency, and an exciting departure for us. We have some of the best VP and Unreal Engine technicians in the world, so we can't wait to see what the brilliant creative talent at Powerhouse can achieve, empowered by our technology and team.
The deal will see the XPLOR team at Production Park working with us to maximise how virtual production technology can be used in new and creative ways by the advertising and marketing industry.
Neil Adams, CEO of Powerhouse, added: "This partnership represents a significant leap for Powerhouse. It bolsters our capacity and reach but also aligns seamlessly with our broader vision of pioneering sustainable, technologically advanced content solutions. We are excited about the endless possibilities this collaboration holds for us and our clients."
James Pierechod, Head of Creative at Powerhouse, added: "The deal with Production Park is a game changer, it gives us the space and time to really expand on how virtual production will transform how we capture content in the future.
Virtual Production is still relatively new in the marketing sector, so we're looking at entirely new creative use cases to make content capture faster, more effective, and more efficient. There are substantial environmental benefits to be made when shoots take place in a studio in West Yorkshire, not in multiple locations around the world.
James Pierechod
Head of Creative at Powerhouse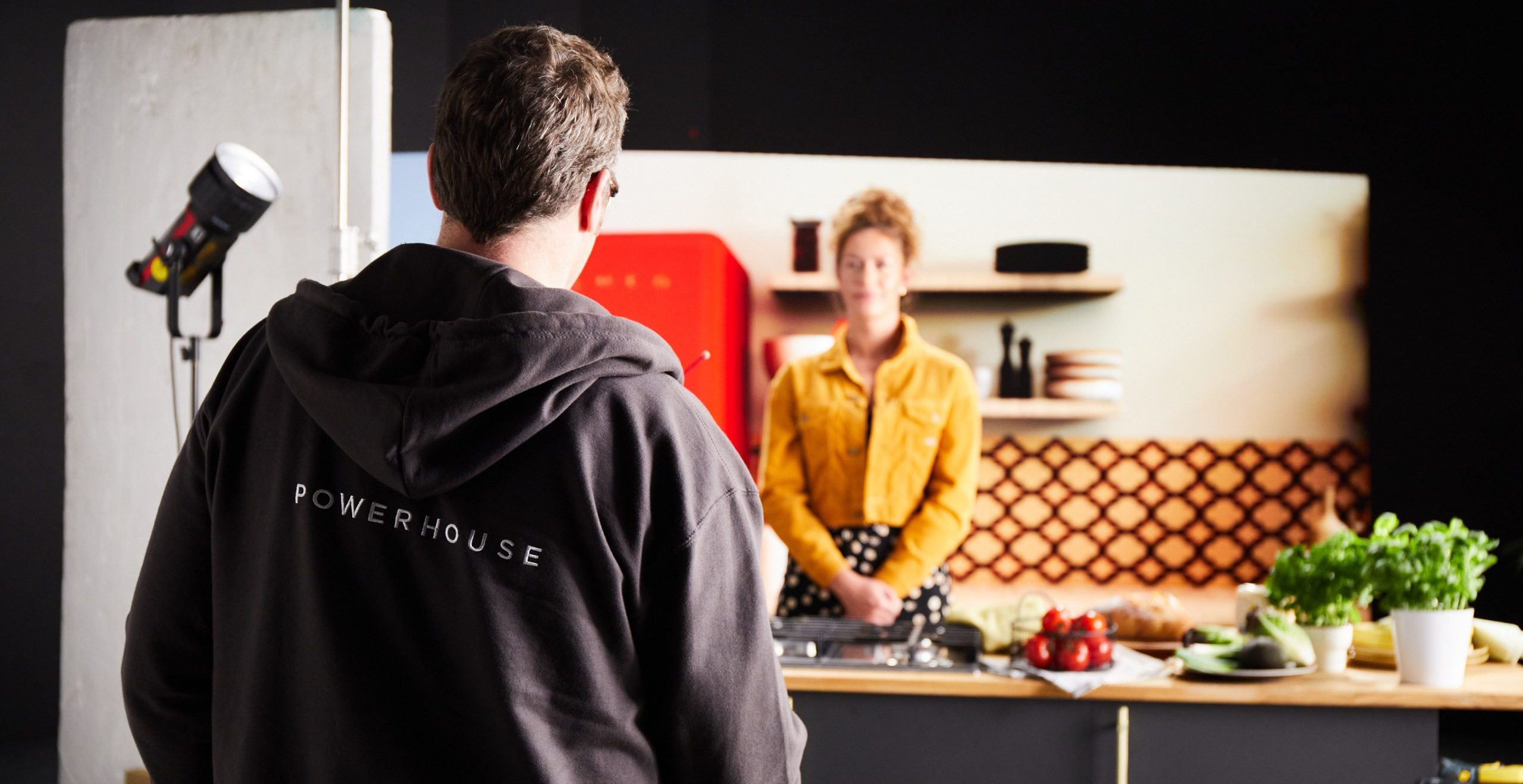 The collaboration follows our recent announcement that we have joined the Ad Net Zero steering group, signalling our commitment to reducing carbon emissions across the advertising industry.
Students from both the Academy of Live Technology and Powerhouse's training academy will also benefit from the alliance, giving them access to advanced virtual production technology and creative production techniques which will prepare them for the dynamic world of content creation.