Inspiring the next generation
We have always been passionate about supporting young people transition from education into the creative sector. We have a great relationship with our local universities and attract students and graduates into both freelance and permanent roles.
Earlier this year, we hosted an Insight Day for a group of Year 10 students from Leeds West Academy and Prince Henry's Grammar School.
In order to have an influence on young people we wanted to start working with schools as well as higher education. Our People Development Manager Debbie Adams has recently started a voluntary role as an Enterprise Advisor to our local school Leeds West Academy. This role links schools to employers to help them deliver careers support for their students and aims to inspire and prepare young people for the world of work.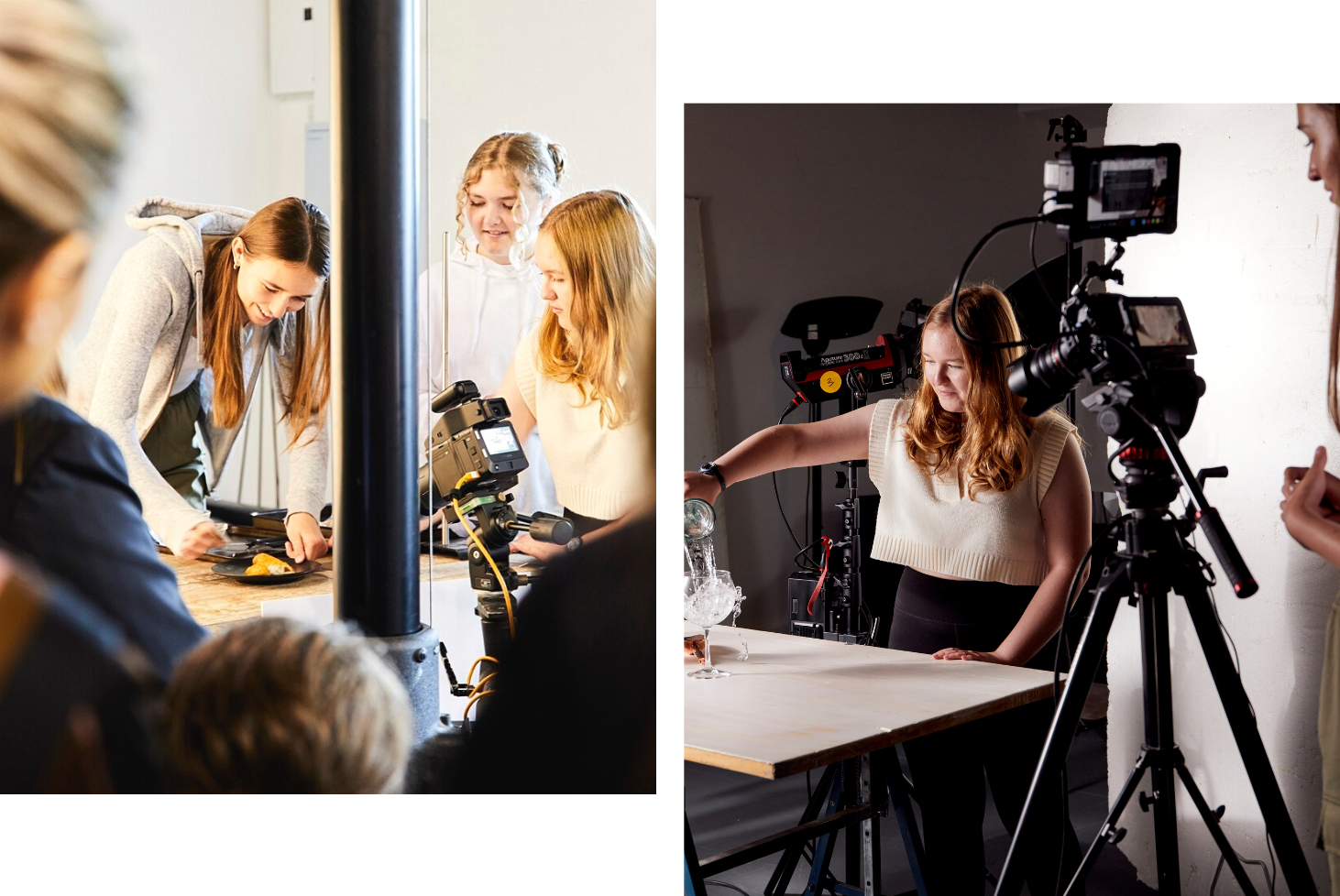 One of the challenges for Leeds West Academy is to raise the expectations of their students about what kind of careers are available to them. I knew that by students coming to visit us, look round our studios and see all the different jobs that people do first hand would be really valuable.
So, in June of this year, we launched our first Careers Insight Day where we invited a group of Year 10 students studying GCSE Photography and their teacher to spend time in our studios. 
The day consisted of a full studio tour, showing the students what we do, what type of clients we work with and most importantly who we are – with a particular a focus on the range of different job roles that make up our team. We then introduced them to a stills shoot and a video shoot, with the students very hands on, learning the basics of food photography and trying their hand at a slow motion video. 
Curriculum Leader, Rosie Nevison from Leeds West Academy summed up the day saying:
Although the students were a little shy at first, they thoroughly enjoyed themselves and it was great for them to see what careers are available in the wider world. I'd love for this to become a regular occurrence, thank you so much.
We are planning our second Careers Insight Day for students this Autumn term. As well as it being inspirational for young people, we also see it as personal development for our team, contributing positively to our social impact and giving something back to our community.