All I want for Christmas is a probe lens
It's that most wonderful time of the year, with Christmas on the horizon and a constant flow of festive ads vying for valuable attention on our screens. This year, we've continued to grow our long-term partnership with high-end supermarket chain Booths and again produced product videos for their wonderful Christmas range. It was a great opportunity to move things on creatively by using a new piece of kit: a probe lens.
What is a probe lens?
The Laowa 24mm probe lens is a unique type of macro lens that enables our videographers and photographers to shoot in ways that are not possible with a conventional lens. The shape is unusual, distinguished by a 40 cm-long barrel (which is waterproof) with a built-in LED ring light at the tip. And at less than 500 grams, it's surprisingly lightweight too.
Unlike other macro lenses, the probe lens can focus at an extremely close distance while retaining a wide-angle perspective. This lets us get a great level of detail and include much more of the background in a shot.
Why use a probe lens?
The long and short of it is, the barrel fits into some tiny spaces (that would otherwise be inaccessible for a normal lens) with minimal disturbance of the surrounding environment. It makes the probe lens a popular option in wildlife videography and photography, especially when working with dangerous or elusive animals.
But we specialise in FMCG, and the probe lens opens a whole new range of creative possibilities for us too. We can enhance our ability to capture the incredible details and textures of food and drink, conjuring those sensations of taste, smell and touch that will visually excite viewers.
The versatility of the probe lens also makes it easy to move under, over and between subjects for 'slide-in' shots, through tubes and inside bottles. And because the barrel is waterproof, it doesn't matter whether we drench, drip, dunk, pour, spill, splash, spray or swirl it – we'll always be able to film it.
Pushing creative boundaries for Booths Christmas 2020
This is the second festive season that we've worked with Booths. After their very successful Christmas sales period in 2019, we wanted to move things on creatively for 2020 – without reinventing the wheel just for the sake of it.
If something has worked well before, then why change it? Because we don't want the creative approach to become stale and counterproductive.
We began by looking back at what worked well with the 2019 videos to highlight which elements we wanted to retain. The obvious starting point was the beautiful images of the top-notch Christmas product range. If you're unfamiliar with Booths (they're primarily based in the north west of England), their product quality is off the scale. Their year-round produce is only ever surpassed by their range at Christmas. Once again, it was time to show off the Booths festive fare in all its mouth-watering glory.
The project was in the middle of summer at the height of lockdown, so there was time to try out new equipment and camera techniques. With a focus on innovation, our technical director, Tony, had recently invested in a probe lens and motion-control rig to improve our creative capability. This was exactly what was required for the Booths product videos.
Practicalities of shooting with a probe lens
Shooting of the 11 products took place during a week. We were using a Laowa 24mm probe lens with a Panasonic EVA1 cinema camera, inversely suspended on a Rhino Arc II camera slider.
We programmed different moves to work through each product but had it on a constant loop each time. This meant we could style the food and dress the set for every part of the scene as the camera travelled. The lens was extremely close to some of the items, so we needed to be very precise when judging the height of food or props to avoid collisions.
Using the camera upside down meant it would be able to travel through the various food items with the least amount of obstruction. The rails and grip were well above the products, but everything needed to be very solidly mounted and suspended above the tabletop. We used one of our Cambo studio stands, which worked great.
The probe lens itself is unusual in that the minimum aperture is f/14 – that would be approaching maximum depth of field on any other lens. So, it does tend to need a considerable amount of light.
We wanted a nice, warm Christmas dining scene and had a 4K ARRI HMI as our main light source, alongside a 2.5K HMI, two 1.2K HMIs and a Tungsten Dedo set.
The camera was travelling in a replicable way, which allowed us to create some great flare moments as the lens moved through the different products.
Everything was shot in raw 4K, with accent and close-up shots captured at a dizzying 200 frames per second. That was an eye opener – we needed a lot of light for those scenes.
Tips for shooting with a probe lens
There are a couple of key things to think about when it comes to shooting with a probe lens.
Firstly, props. Even the smallest props can look huge when using the probe lens. We discovered the need for very small items by doing some testing ahead of the shoot.
If you're planning a similar shoot, make sure you have some suitably small items ready on standby – cutlery, sauce, pots, jugs – the smaller the better.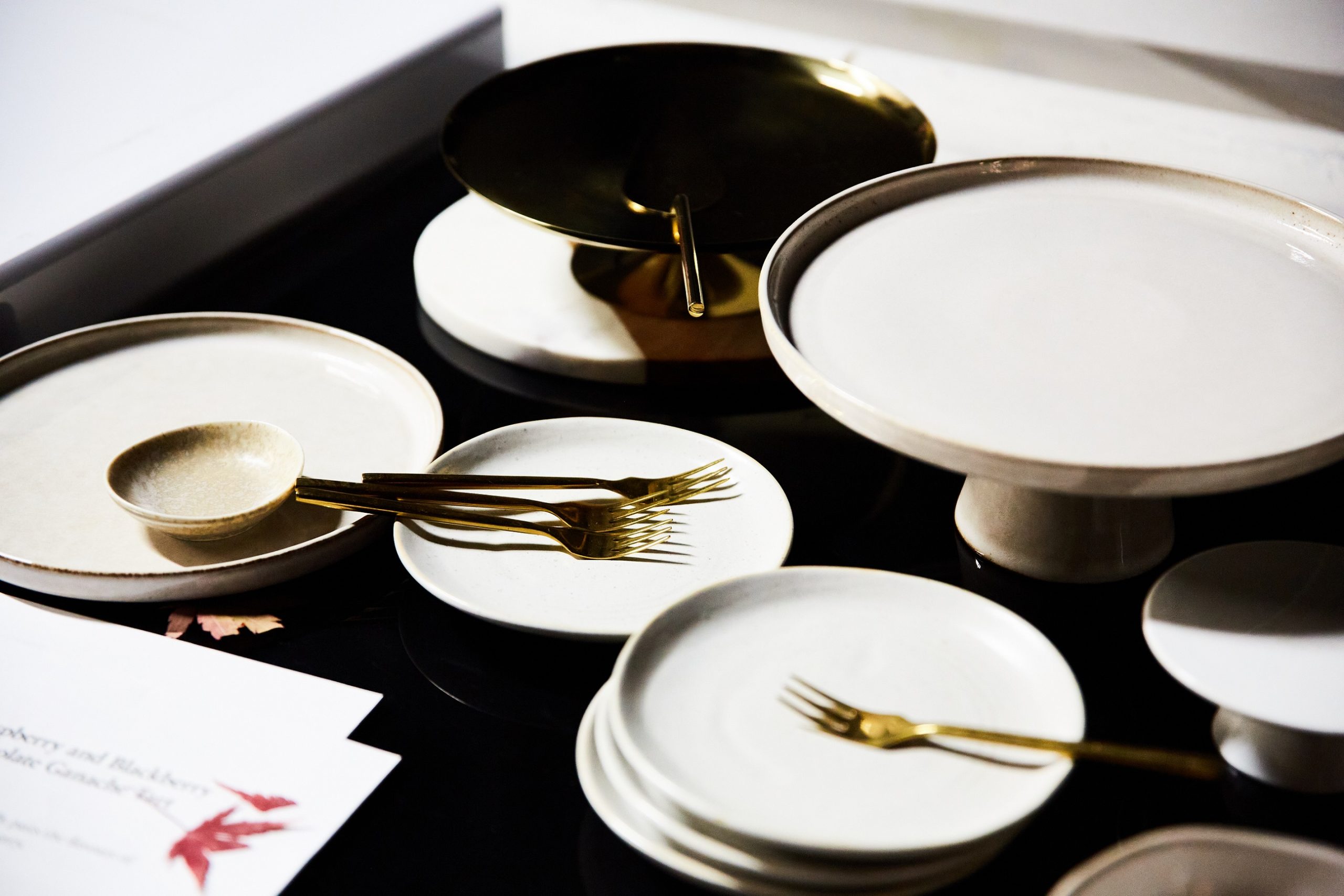 Secondly, you'll need a great food stylist at the top of their game.
The probe lens is completely unforgiving in its close-up examination of food products. A lot of the traditional styling techniques utilised on most Christmas shoots simply don't cut it under the forensic gaze of the probe lens. Thankfully, we had the brilliant Rachael McNeela on styling duties.
So, that's Booths Christmas for 2020 – helping to drive their festive sales year after year.
It's undoubtedly a very tricky time for retailers this Christmas. Consumers are facing many different situations, and no-one wants to strike the wrong tone or come across as deaf to the realities of people's lives.
Hopefully, though, a beautifully shot video of tasty Christmas fare will be a welcome distraction in many social media feeds at this time of year.